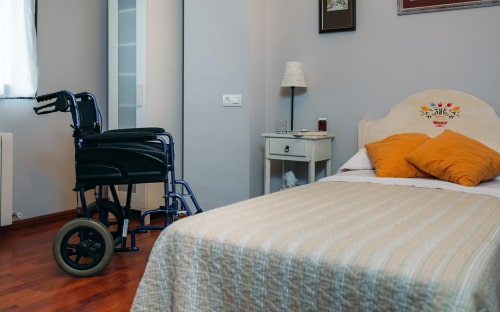 Nursing home residents are elderly and often frail, requiring extensive care and assistance. Families who have loved ones in nursing homes have to take a leap of faith, putting their trust in the staff and management at a residential care facility which family members often know very little about. The truth is that nursing home residents often face abuse and neglect. Tragic stories of abuse and neglect are frequently on the news, and understaffing is often responsible for the worst outcomes for nursing home patients.
Bedsores are one of the most common consequences of nursing home understaffing. While you may not be able to monitor your loved one in their nursing home all the time, if your parent or grandparent has bedsores and you have a hunch that they may not be getting the care they need, take action right away.
How Do Bedsores Develop?
Simply put, bedsores happen when someone is sitting or lying for too long in the same position. A person's body weight puts pressure on whichever part of their body is touching a bed or a wheelchair, and when that person cannot move often enough, blood supply is cut off to the compressed part of the body and sores can develop. Bedsores are classified into four stages:
...