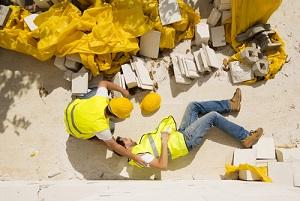 Illinois requires most employers to have insurance that covers employees who get hurt on the job. When employees are injured on the job badly enough that they can never fully recover, future employment can be out of the question. In cases like this, it may seem like common sense to make sure the injured employee receives permanent disability benefits. Unfortunately, employers' insurance companies usually fight these claims and deserving victims can be left without the resources they need. If you have been injured at work, be sure to talk to a workers' compensation attorney before you make any decisions.
What Injuries Cause Permanent Disability?
Construction workers, truck drivers, police officers, and other high-risk employees are at particular danger of suffering injuries that can cause permanent disability. These injuries include:
Traumatic brain injuries
Neck and back injuries
Quadriplegia and paraplegia
Spinal cord injuries
Amputations
Knee injuries
Severe burns
How Can I Get Permanent Disability Benefits?
When a workplace accident causes an injury so significant that someone cannot work again, permanent disability benefits are available. While certain injuries, such as the loss of the use of any two of a victim's eyes, hands, feet, or legs automatically qualifies the victim for permanent disability benefits, it can be difficult to prove that other injuries have made it impossible to work again. An attorney can help make the case that permanent disability benefits are appropriate, as well as help to maximize those benefits.
...