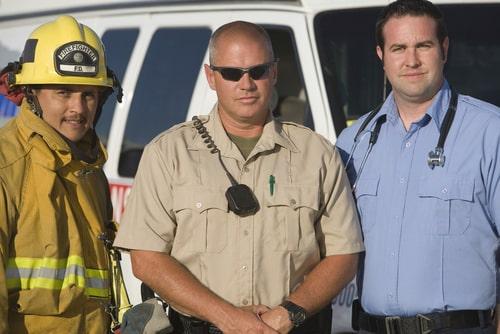 It is not hyperbole to say that police officers, firefighters, EMTs, and other first responders are among the heroes of our society. Day after day, night after night, these men and women put their life on the line to help others in their time of greatest need. But unfortunately, such occupations do carry a substantial risk of injury. As a result, police officers, firefighters, and EMTs are eligible for workers' compensation for injuries they sustain in the line of duty.
Today, we will talk about what is most important to know regarding workers' compensation for police officers, firefighters, and EMTs. Accordingly, if you are an individual working in one of these professions and you have sustained an injury on the job, do not hesitate to contact a workers' compensation attorney to ensure you receive the compensation for your injury or injuries that you may be entitled to.
Common Injuries for Law Enforcement, Firefighters, and EMTs
Injuries are prevalent in these types of roles because of the physicality of the job. Whether chasing down a suspect and wrestling them to the ground or running into a burning office building to save the occupants inside, these jobs are very physical, making it easier to sustain injuries. Common injuries include the following:
...