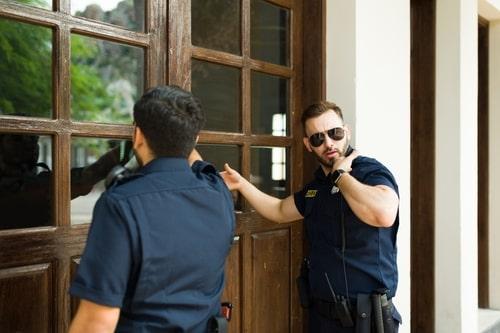 Most people dread the prospect of the police showing up at their house. The police showing up is bad enough, but what if they arrive with a search warrant? This is likely to make even the calmest, most even-keeled person nervous, and rightfully so. Having your home searched is far from a pleasant experience, regardless of whether you have anything to hide. Because of the highly stressful situation, people whose house is being searched may act out and demonstrate behaviors they would not regularly engage in.
Unfortunately, acting out rashly while the police search your home will likely result in additional legal difficulties and even criminal prosecution. That is why it is essential to know how to act and what to do if the police ever show up at your door with a search warrant. If this has happened to you, you must contact a criminal defense attorney who will work to ensure your rights remain protected and that you understand your options moving forward.
Tips for Handling a Search Warrant
We see it often in the movies or on television: as soon as the police show up yelling that they have a search warrant, the occupants of the home run and hide or try and pretend they are not home. However, these types of actions will likely increase your legal liability. To handle the situation well, here are few things you can and should do:
...