Will County Truck Accident Injury Lawyer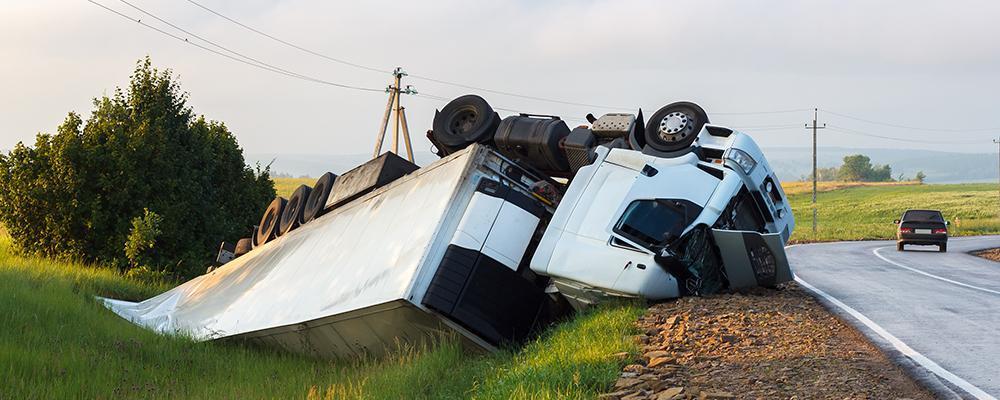 Personal Injury Attorney for Semitrailer Crashes in Kankakee County, Kendall County, and Grundy County
Thousands of people are killed or seriously injured each year in accidents involving large commercial trucks. The interstate highways that crisscross the Chicago area can be deadly, particularly when there is a traffic slow-down due to a traffic stop, construction, debris in the road or a vehicle break-down.
If you or a loved one has been hurt in a crash involving a commercial driver, you may have a cause of action against the truck driver, their employer and other parties for a personal injury claim.
Obtaining Compensation for a Truck Accident
The attorneys of McNamara Phelan McSteen, LLC will fight for you to receive maximum financial compensation for your injuries. We have obtained millions of dollars in compensation for our clients that they would not have received without our intervention. Your case will be handled by our seasoned litigators, who have obtained favorable verdicts and substantial financial awards for our clients in trials and appeals in both state and federal courts.
Legal Representation in Truck Accident Cases
The attorneys of McNamara Phelan McSteen, LLC have the in-depth knowledge and experience needed to handle the unique issues that arise in commercial motor vehicle collisions, including how to:
Study and interpret police reports, eyewitness reports, and other evidence describing the circumstances of a crash. We are deeply familiar with the types of crashes that happen on the streets and highways of the counties we serve including I-88, I-55, I-80 and many other dangerous roadways.
Examine documentation obtained from a truck driver's employer to determine if the employer was negligent in vehicle maintenance, driver hiring and supervision, employee training, or in some other way.
Review the background of the truck driver involved, including any history of past driving violations.
Determine who was at fault, which can be complicated in multi-vehicle accidents. In some situations, multiple acts of negligence may be involved and multiple people or companies may share some portion of fault for a crash.
Apply the Illinois law of comparative negligence, which allows an injured party to recover some compensation even if they were partly at fault, depending on the percentage of fault that is assigned to each party.
Negotiate with insurance companies and other attorneys to reach an out-of-court settlement where possible and litigate your case in court when necessary.
Types of Negligence Resulting in Truck Crashes
The attorneys of McNamara Phelan McSteen, LLC can help you recover compensation for injuries caused by negligent commercial truck operation, including crashes due to:
Distracted driving, including handheld use of a cell phone.
Driving under the influence (DUI) of alcohol, illegal drugs, or even prescription medications.
Traffic violations. For example, a "following too closely" violation could result in a truck rear-ending a car. An "improper lane change" violation could cause a motorcycle accident.
Unsafe equipment or improper maintenance. For example, a truck may experience a tire blowout and the tire remnants may cause a car accident.
Improperly loading and securing of cargo.
Choose an Experienced Plainfield Personal Injury Lawyer
If you or a member of your family has suffered serious injury or death due to the negligence of a commercial truck driver, contact McNamara Phelan McSteen, LLC at 815-727-0100 for a free review of your case. We will assess your situation and help you determine the appropriate next steps. We handle personal injury cases for clients in Cook County, DuPage County, Grundy County, Kankakee County, Kendall County, and Will County.