Will County Civil Litigation Lawyer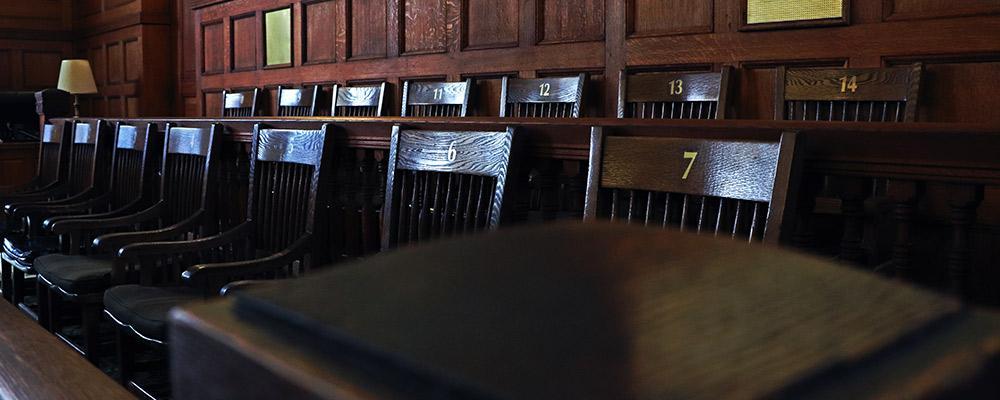 Attorney Handling Employment, Real Estate, and Landlord-Tenant Disputes in Joliet and Plainfield Areas
Civil law deals with disputes involving individuals or businesses. In some cases, there is a disagreement over a matter of law, as when a homeowner disputes the legal right of his neighbor to erect a fence in a certain place or to cut a tree overhanging a property line. Most disputes, however, arise out of contracts that define the rights and responsibilities of two parties in a business transaction or relationship. Common examples include contracts made between:
A landlord who rents apartments and their tenant.
An employee and their employer.
A buyer and a seller in a purchase transaction, such as when you buy a house.
A lender and a borrower in a loan transaction, such as a home mortgage.
A homeowner and a contractor you hire to do work on your house.
An insurance company and an insured person.
When someone fails to live up to their legal or contractual obligations, you may need an attorney to help you settle the dispute, possibly by filing an action in civil court.
At McNamara Phelan McSteen, LLC, we have over 20 years of experience in helping our clients resolve civil disputes through both negotiation and litigation. You can rely on us to act quickly and aggressively to secure your legal rights and financial interests.
Types of Civil Law Cases We Handle
To provide the best possible service to you, we focus our civil litigation practice on specific types of cases. This ensures that we are deeply knowledgeable about all applicable Illinois laws, court procedures, and legal remedies available in your particular situation.
Options for Handling Civil Disputes
The attorneys of McNamara Phelan McSteen will advise you as to the best course of action for your unique circumstances and then carry out whatever legal actions are appropriate. Some possible options include:
Demand letters

– We often begin by writing a demand letter to the noncompliant person and stating your intention to take legal action against them. This may be enough to prod the person into compliance or at least bring them to the table where we can negotiate a resolution to the conflict.

Negotiation, mediation, or arbitration – Some laws and contracts require the parties to use a mediation or arbitration process for resolving disputes.
Administrative proceedings – In some cases, we will file an action with a government agency and represent you in any necessary hearings. For example, in an employment dispute involving workplace race-based discrimination or gender-based harassment, we can file a complaint with the Equal Employment Opportunity Commission (EEOC).
Civil court lawsuit – We may file a case in the county civil court seeking financial compensation and/or non-monetary injunctive relief for you. An example of injunctive relief would be stopping a mortgage lender from foreclosing on your property. Another example would be requiring your employer to reinstate you to a position from which you had been unlawfully terminated.
Contract Litigation Attorney Serving Joliet and Will County
If you need legal help to resolve a civil dispute, you can rely on the attorneys of McNamara Phelan McSteen, LLC to provide sound legal guidance and decisive action. Contact us at 815-727-0100 for a free consultation. We serve clients throughout Will County including the cities of Bolingbrook, Frankfort, Homer Glen, Joliet, Lockport, Mokena, New Lenox, Plainfield, Romeoville, and Shorewood.