Joliet Aggravated Driving Under the Influence Lawyer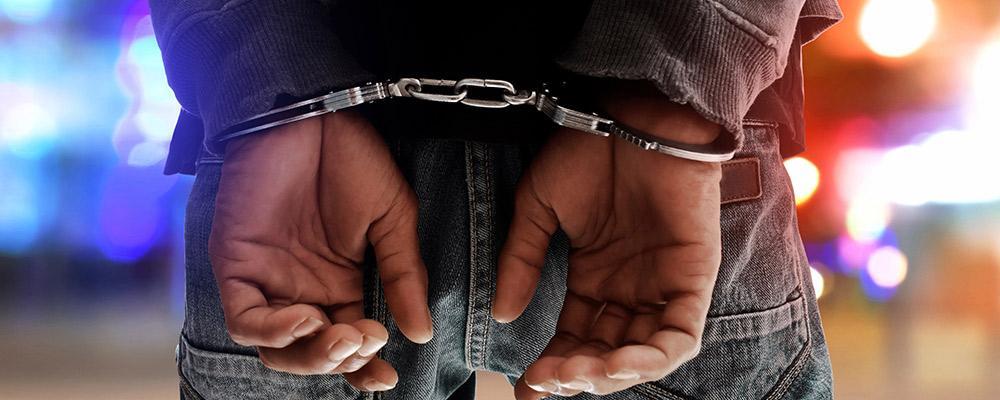 Defense Lawyer for Repeat or Felony DUI in Will County, Kendall County, Grundy County, and DuPage County
Driving under the influence of alcohol or drugs may seem like a relatively minor crime, especially if you did not get into an accident and it was your first DUI offense. However, if you have a previous DUI court supervision or conviction on your record, you will pay a much higher penalty for a repeat DUI. In addition, if your case involves any of several "aggravating" factors, even a first DUI can be elevated from a misdemeanor to a felony charge.
At McNamara Phelan McSteen, LLC, we understand that difficult events in a person's life can bring you to a breaking point, where it seems like your life is spinning out of control. We can help you get the legal part, at least, back under control. You can rely on us to safeguard your legal rights in each phase of the criminal justice process and to develop a savvy defense strategy for you.
You play a critical role in your defense. One of the most important steps you can take is to call us as soon as possible after your arrest. Between your arrest and your first court date, someone at the office of the State's Attorney must make a decision about the criminal charges. This is a prime opportunity for us to intervene and try to get the charges reduced.
We will also need as much information as we can get about the circumstances of your arrest. For example, we may want to interview witnesses or obtain video footage related to your arrest. Here again, time is of the essence. We will be searching for evidence we can use to get the charges against you reduced or dismissed, such as errors in police procedure or incorrect facts or assumptions in the police report.
When Is a DUI a Misdemeanor Offense in Illinois?
As long as there are no aggravating factors, both a first conviction and a second conviction for DUI will be treated as Class A misdemeanors.
If convicted, the court can sentence you to pay a fine of up to $2,500 and/or spend up to one year in jail.
You may be reassured to learn that jail sentences are relatively rare for misdemeanor DUI offenders; fines and/or community service are more likely. For example, the mandatory minimum sentence for a second misdemeanor DUI conviction is five days in jail or 240 hours (30 eight-hour days) of community service.
What Factors Lead to a Felony Charge of Aggravated DUI?
Here are the most common "aggravating" factors that will elevate a DUI charge to a felony:
No valid driver's license or no vehicle liability insurance:

This is a Class 4 felony.

Crash resulting in severe injury: Any DUI resulting in great bodily harm, permanent disability, or disfigurement is a Class 4 felony.
Two or more prior DUI violations: A third or fourth DUI violation is a Class 2 felony, a fifth violation is a Class 1 felony, and a sixth or subsequent violation is a Class X felony.
Child passenger: A second or subsequent DUI committed while transporting a child under age 16 is a Class 2 felony. Any DUI involving a crash that results in bodily harm to the child is also a Class 2 felony.
Crash resulting in death: Any DUI resulting in a death is a Class 2 felony.
How Long Will I Lose My Driver's License for a Repeat DUI?
Following a first DUI conviction, the Illinois Secretary of State will revoke your driver's license for a minimum of one year. The revocation period goes up with each subsequent offense: a minimum of five years for a second conviction, a minimum of 10 years for a third conviction, and revocation for life after a fourth conviction.
What Are the Penalties for Aggravated (Felony) DUI?
Illinois state law defines five felony classes: Class X is the most severe, then Class 1, 2, 3, and 4. If convicted of a Class 4 felony, you can be sentenced to spend up to three years in state prison and/or pay a fine of up to $25,000. The maximum fine remains the same for all classes of felony, but the maximum prison sentence rises to five years for a Class 3 felony, seven years for a Class 2 felony, 15 years for a Class 1 felony, and 30 years for a Class X felony. If your criminal background allows the court to impose Extended Term sentencing, the maximum prison term for the felony class doubles.
A Felony DUI Charge Requires a Skilled Joliet Criminal Defense Attorney
An aggravated DUI charge, particularly a case involving injury or death, requires a razor-sharp attorney who understands the intricacies of Illinois DUI law. Contact McNamara Phelan McSteen, LLC at 815-727-0100 for a free initial consultation. We serve clients facing criminal charges in DuPage County, Grundy County, Kendall County, and Will County.