Joliet Driver's License Reinstatement Lawyer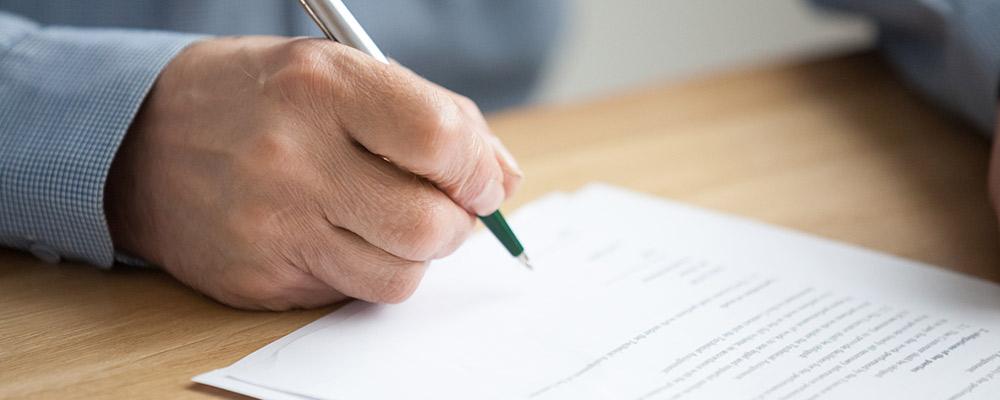 Lawyer to Help You Get Your Driver's License Back After Revocation in Will County, Kendall County, Grundy County, and DuPage County
Has your driver's license been revoked for driving under the influence? You might think that getting your license back is a simple matter of paying a reinstatement fee, but the Illinois Secretary of State's office (SOS) does not make it that easy. The SOS must first assess whether reinstating your driving privileges will "endanger the public's safety and welfare." You will have to attend an administrative hearing at an SOS office, and the burden will be on you to prove that you will not be a threat to other people on the road.
At McNamara Phelan McSteen, LLC, we understand how difficult it is to live in suburban or rural Illinois when your driving is restricted. Not being allowed to drive for months—or being limited to driving a BAIID-equipped vehicle and paying the associated fees—is a harsh penalty.
Unfortunately, we have seen just how complicated and vexing the license reinstatement process can be. You do not want to risk making a mistake at your first hearing and having to wait even longer to get your license back.
Attorney Todd J. Polito can smooth the road to reinstatement for you. We understand what the Secretary of State hearing officers need to see and hear in order to approve your license reinstatement, and we will make sure everything is in place so that you can get your license back as quickly as possible.
Reinstatement Process for a Revoked Illinois Driver's License
Reinstatement of your license must be approved by a hearing officer who is part of the Administrative Hearings Department within the Secretary of State's office.
Formal vs. informal hearing. There are two types of reinstatement hearings, formal and informal. For the purposes of this section, the definition of a "DUI offense" includes a prior Statutory Summary Suspension or Revocation arising out of a separate incident.
If this was your first DUI offense and no one died or suffered great bodily harm, you qualify for an informal hearing. You can do this on a walk-in basis at any SOS Driver Services facility that has hearing officers on duty. After the hearing, the SOS has 90 days to render its decision. It is critical to have an attorney prepare you in advance of your hearing. The last thing you want is to wait 90 days to find out you were denied and have to start over.
If your DUI involved a fatality or great bodily harm, or if this was not your first DUI offense, you must schedule a formal hearing at one of four formal hearing officer locations. Our firm uses the Joliet SOS office exclusively as we have established a rapport with the formal hearing officers and attorneys.
Documentation requirements. There are several documents that you must bring to your hearing, including your alcohol/drug evaluation uniform report (completed within six months of your hearing date) and proof that you completed the required remedial education or treatment program. If the uniform evaluation determined that you have an alcohol or drug use disorder (alcoholism or addiction), you will need to present documentation that you are in a support/recovery program and three letters of reference attesting to your sobriety. The hearing officer will also check your driving record to make sure you have no new driving violations.
Hearing outcomes. The SOS will mail you its decision within 90 days of the hearing date.
The best outcome is full reinstatement of your driving privileges. You will receive a letter of authorization by mail. After you submit the required proof of insurance and pay the reinstatement fee, you can obtain your new driver's license.
A second possible outcome is to be granted a Restricted Driving Permit (RDP), which will require you to keep a BAIID on your personal vehicle and will allow you to drive only for specific purposes including employment, medical care, school, daycare, court-ordered activities such as community service, and support/recovery programs.
The third possible outcome is denial, in which case you will have to attend another hearing. At least 30 days must pass between informal hearings and at least 90 days between formal hearings.
Get Your License Back with a Joliet Reinstatement Lawyer
An experienced driver's license reinstatement lawyer can smooth the way for you to get your license back as quickly as possible. Contact the Joliet office of McNamara Phelan McSteen, LLC at 815-727-0100 for a free initial consultation. We serve clients facing criminal charges in DuPage County, Grundy County, Kendall County, and Will County.