Will County Breach of Contract Lawyer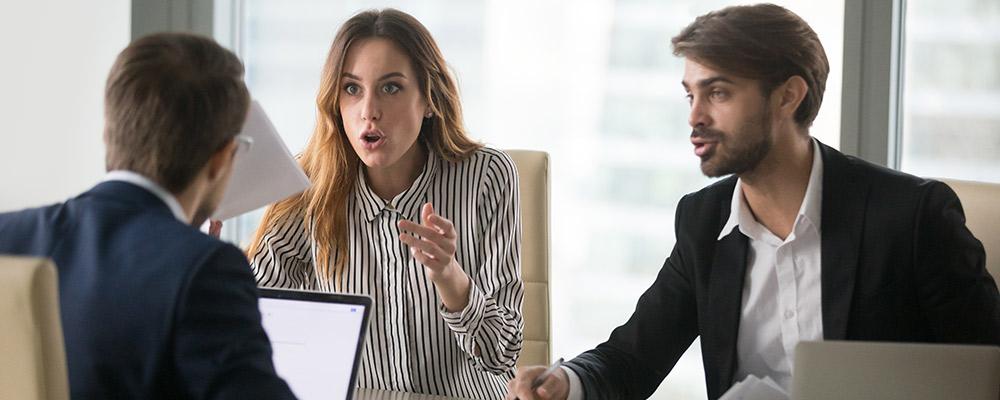 Attorney Handling Business Agreement Disputes in Joliet, Plainfield, and Romeoville
Contracts should not be entered into lightly. If you fail to live up to the terms of a contract, you can find yourself being sued for breach of contract. Conversely, if you are in the right, you may have to take legal action against the other party to obtain monies owed you or to seek non-monetary injunctive relief, also known as equitable relief. An injunction is a court order that requires the other party to take or not take a specific action, such as to move out of a property that you own or to stop a mortgage foreclosure action.
If you have a contract dispute that you have been unable to resolve on your own, a qualified contracts attorney can help you settle the dispute.
At McNamara Phelan McSteen, LLC, we understand that contract disputes can be very costly as well as emotionally stressful. We will carefully research your situation and apply all of the knowledge and skill we have accumulated in our 20+ years of civil law practice. You can count on us to develop a workable solution to your legal problem and to act decisively to protect your financial interests.
Breach of Contract Cases We Handle in Will County
The attorneys of McNamara Phelan McSteen can help you with breach of contract cases involving:
Home building or remodeling projects
Insurance
Business debt collection
Landlord-tenant disputes over terms of a lease agreement
Options for Handling Breach of Contract Cases
Many times, a breach of contract issue involves payment. There are a number of ways of collecting debts from someone who owes you money. Sometimes a demand letter from an attorney is enough. A demand letter sets forth an action that the recipient needs to complete by a certain date and the consequences if they do not, namely, that you will file suit against them in civil court.
If you are a home improvement contractor to whom money is owed, you may be able to file a mechanics lien against the property owner (770 ILCS 60). This prevents the property owner from selling the property without first paying you. It also gives you the right to foreclose on the property, forcing it to be sold so that you can be paid from the proceeds of the sale.
Another option is to file a court case. In a civil court case, a judge will hear testimony and review evidence from both you and the person you are suing. If the judge decides in your favor, he will enter a judgment indicating the amount of money the defendant must pay you or ordering equitable relief.
Will County Courts for Civil Cases
The Civil Division of the 12th Judicial Circuit Court in Will County handles a variety of cases including divorces, probate of wills, and breach of contract cases.
Breach of contract cases generally fall into one of these categories:
When you are seeking compensation of $10,000 or less, your case will be handled in Small Claims Court (705 ILCS 105).
If you are seeking compensation of more than $10,000 but not more than $50,000 in Will County, your case is subject to mandatory arbitration and is considered a Law Magistrate case.
If you are seeking compensation of more than $50,000, your case is considered a Law case.
If you are seeking equitable relief, such as foreclosure on a mechanic's lien, your case will be heard in Chancery Court.
Breach of Contract Litigation Attorney Serving Joliet and Will County
If you need help resolving a breach of contract matter, call on the attorneys of McNamara Phelan McSteen, LLC for a free consultation. Contact us at 815-727-0100. We serve clients throughout Will County including the cities of Bolingbrook, Frankfort, Homer Glen, Joliet, Lockport, Mokena, New Lenox, Plainfield, Romeoville, and Shorewood.