Will County Permanent Total Disability Lawyer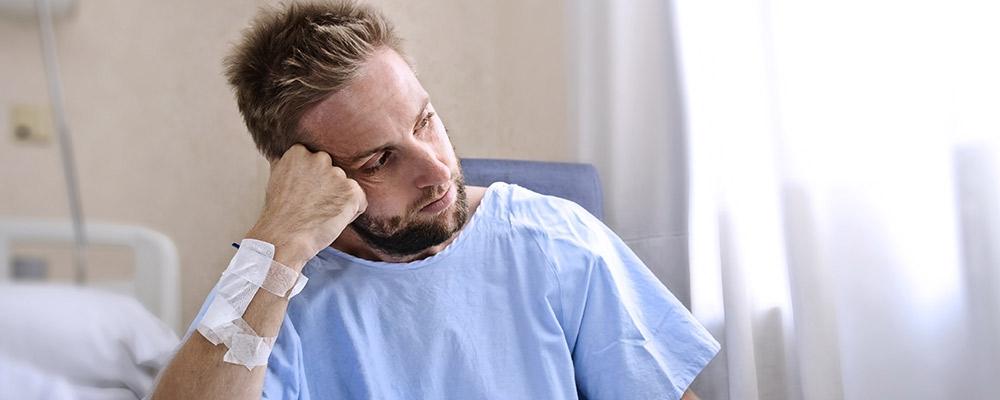 Workers' Comp Attorney for PTD Benefits in Joliet, Romeoville, and Lockport
If an on-the-job injury leaves you permanently disabled and effectively unemployable, you should be eligible for permanent total disability (PTD) benefits under the Illinois Workers' Compensation Act.
The complete loss of use of any two of these body parts—hand, arm, foot, leg, or eye—automatically qualifies for permanent total disability. For any other injury, the burden is on you to prove that you are unable to do any kind of work for which there is a "reasonably stable employment market."
At McNamara Phelan McSteen, LLC, we believe in the dignity of work and understand how productive work gives purpose to one's life. Thus, we deeply empathize with people who have suffered a permanently disabling injury. We will devote all of our efforts to helping you obtain full and fair compensation so that you can contribute to your own and your family's support.
We know how to get the best results through the Illinois Workers' Compensation system because we have been doing this work for over 20 years. We also help clients obtain Social Security Disability benefits.
We have represented clients in a variety of occupations including police officers and firefighters, building and highway construction workers, truck drivers, and municipal employees (e.g., administration or public works). Our depth and breadth of experience enables us to ask the right questions, organize the critical facts of your case, and present the strongest possible arguments for you to receive maximum benefits.
Why Hire Us to Handle Your Workers' Comp PTD Claim
In order to obtain Workers' Compensation benefits, you have to reach a settlement with your employer's insurance company. This is not a level playing field. The insurance company has many resources on its side to fight your claim. When you are recovering from a disabling injury, you are not in the strongest position to fight for yourself. Adding a lawyer to your team is the best way to level the playing field.
The insurance company will pressure you to accept a low offer and settle quickly, which generally means you will be shortchanged. As your lawyer, we know what your injuries are worth, and we will fight through multiple negotiations and appeals to ensure that you receive full and fair compensation. Our fees are set by statute at 20% of your recovery, and you pay us no fee until we collect on your case.
Proving Permanent Total Disability (PTD)
We will develop a rock-solid case to prove that you are entitled to claim PTD benefits, one that will stand up against the insurance company's arguments. Your employer's insurance company will try to argue every point of your claim, including:
Whether you were actually hired in Illinois as an employee of this employer.
Whether the events claimed to be the cause of your injury actually occurred in the course of your work for this employer. For example, you may not qualify for Workers' Compensation if you are injured in a car accident while driving to work in the morning or while you are out for lunch.
Whether there is anything about the causal events which would disqualify you for Workers' Compensation coverage. For example, if you were injured as the result of your own intoxication or while committing a forcible felony, reckless homicide, or aggravated driving under the influence, you could be disqualified.
Whether the permanent disability you are claiming was actually caused by the events claimed. The "events" may consist of an accident, repetitive stress, or occupational exposure.
Whether you have reached the point of maximum medical improvement.
Whether your disability truly makes you unemployable, given your permanent medical restrictions, age, education, skills, and the labor market.
Calculating Compensation for Permanent Total Disability (PTD)
Calculation of weekly benefits. The standard weekly PTD benefit is two-thirds of your gross "average weekly wage" at the time of your injury, but it is subject to both a minimum and maximum set by law. This is an area where your lawyer's assistance can be critical. There are multiple ways of calculating your average weekly wage, and the insurance company will try to argue for the lowest option. If you took any unpaid time off over the 52 weeks prior to your injury, received incentive-based bonuses, or averaged more than 40 work hours per week, these factors can significantly impact the calculation.
Minimum and maximum weekly benefits. The minimum weekly benefit is two-thirds of the federal minimum wage or the Illinois minimum wage, whichever is higher, times 40 hours per week. The maximum weekly benefit is 1.33 times the statewide average weekly wage, which is calculated by the Illinois Department of Employment Security every six months. For 2019, the annual PTD benefit is roughly $30,000 to $80,000.
Tax Implications. Your PTD benefit is two-thirds of your old gross pay because that is roughly equivalent to your old net pay after taxes. One-third is roughly the amount deducted from an earned-income paycheck for federal and state income taxes and FICA (your contribution to Social Security and Medicare).
Your PTD benefit is not subject to any of those taxes, although there is one exception. If you receive both Illinois Workers' Compensation PTD payments and federal Social Security payments (either disability or retirement), and your total income exceeds a certain level, the "excess" income becomes subject to federal income tax.
Duration of payments. Once you qualify for PTD, you will receive payments for the rest of your life with annual cost of living increases.
Return to work. If you are ever able to return to work, perhaps because medical advances enabled a significant improvement in your condition, the employer may petition the Illinois Workers' Compensation Commission to reduce or end your PTD benefit.
Lump sum payment. By law, your employer's insurance company does not have to pay you a lump sum for PTD. However, they may offer a lump sum so as to avoid the commitment of making payments to you for the rest of your life. These are typically lowball offers, and we may advise you to be patient and wait for a better offer that will provide more long-term security.
A Lawyer for Your Side in a Permanent Total Disability Claim
If you or a family member has a permanent total disability from an on-the-job injury, we can help you navigate the Workers' Comp system and see that the insurance company does not take unfair advantage of you. Contact the Joliet office of McNamara Phelan McSteen, LLC at 815-727-0100 for a free consultation. We serve clients throughout Will County, including the cities of Bolingbrook, Crest Hill, Frankfort, Homer Glen, Joliet, Lockport, Mokena, New Lenox, Plainfield, Romeoville, and Shorewood.