About McNamara Phelan McSteen, LLC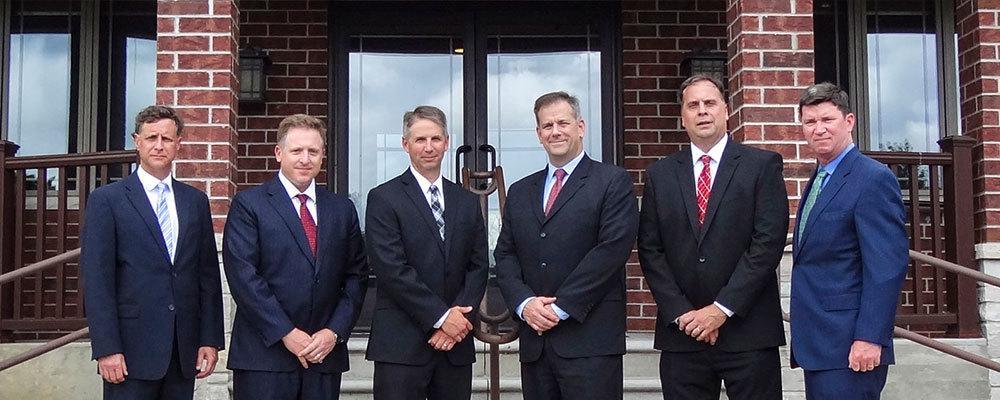 Serving Will County, Kendall County, DuPage County and Grundy County
We pride ourselves on aggressively representing the everyday people who work hard and raise families in our community.
McNamara Phelan McSteen, LLC is located in Joliet, IL. The firm is made up of five attorneys with diverse backgrounds of legal knowledge and personal experience. We have a combined 150 years of legal experience, spanning practically every field of law. Our members include former directors and past presidents of the Will County Bar Association, a past delegate to the American Bar Association, former prosecutors, public defenders, government lawyers, and public interest attorneys. The firm consists of a military veteran and former college athletes, businessmen, and construction workers, as well as current and former members of boards of directors of organizations as wide-ranging as the Cathedral of St. Raymond, the Three Rivers Soccer Club and the Will-Grundy Medical Society.
Our Workers' Compensation, Personal Injury and Social Security law attorneys are responsible for obtaining millions of dollars in settlements, awards, and verdicts for our clients over the years, and we are firmly committed to obtaining proper compensation for individuals injured or disabled while on the job or due to the fault of others.
Our family and matrimonial law practice group has decades of experience in representing those involved in divorce, custody, or post-decree matters, including custody and child support disputes, and we also provide mediation services in family cases.
We provide representation for individuals in criminal defense cases, including defendants charged with DUI, traffic, misdemeanor, and felony offenses. Our attorneys are also experienced in representing those facing administrative hearings before agencies such as the Equal Employment Opportunity Commission, the Illinois Department of Human Rights, Illinois Department of Employment Security, the Illinois Secretary of State, the Department of Children and Family Services, and the Department of Labor.
Our real estate law attorneys and staff are available for consultation and representation in all manners of real estate and landlord-tenant transactions and litigation, including both residential and commercial real estate transactions.
For help with your legal issue, contact the experienced and knowledgeable attorneys of McNamara Phelan McSteen, LLC. We serve clients throughout Will County, Grundy County, Kendall County and DuPage County.