Joliet Family Law and Divorce Lawyer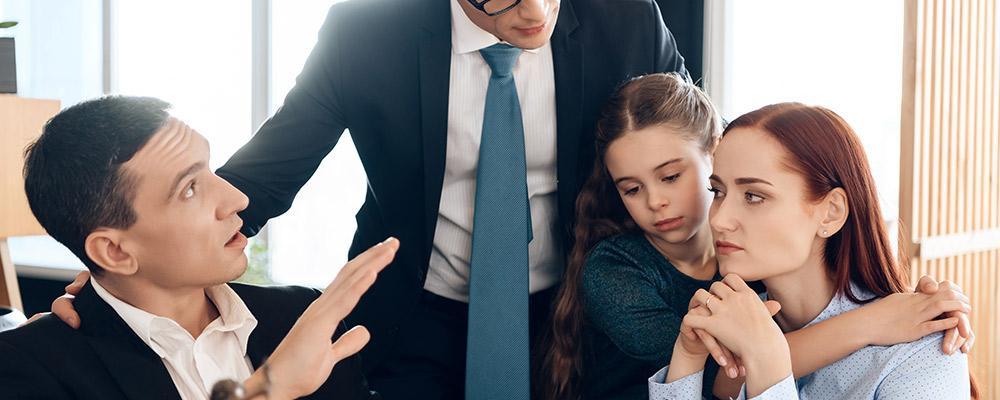 Attorney Handling Paternity, Prenuptial, Postnuptial, Separation, and Divorce Cases in Will County
Most legal issues are fraught with emotion, and perhaps none more so than issues of family and matrimonial law. When a once-stable life is disrupted, and the future is uncertain, it is natural to feel a range of emotions such as anger, fear, frustration, and sorrow.
Still, when you have reached a turning point in your life, you have to press forward and make some hard personal, legal, and financial decisions. At times like this, you need a lawyer you can trust to guide you in your choices.
About Our Family and Matrimonial Law Practice
At McNamara Phelan McSteen, LLC, we are dedicated to providing sound legal and financial advice that helps you make wise decisions for your future and your family.
Family decisions: We place a high value on family and community ties, and we bring that philosophy to our practice of family and divorce law. We want to help you resolve family disputes without destroying your family. We have over 20 years of experience in settling legal and financial disputes through negotiation and mediation. We believe family matters should be put into the adversarial arena of trials and judges only when absolutely necessary or when negotiations fail, such as in cases involving domestic violence or substance abuse disorders.
Financial decisions: We understand the importance of structuring a separation or divorce agreement to minimize your tax burden and protect your financial security. We have the knowledge and experience to help you make sound financial decisions about child support, maintenance (spousal support), and division of property, particularly major assets such as your home, a family business, inherited property, and retirement accounts. In these latter areas, you will also benefit from our command of real estate law and estate planning.
Legal decisions: When you work with us, you can expect straightforward communication about your legal rights and responsibilities. We try to keep things simple and not confuse you with overly complicated legal explanations. We will move at a pace that feels comfortable to you. At a time when you may be feeling insecure or vulnerable, the last thing you need is to feel rushed or pressured into making decisions that can have lifelong implications.
Will County Divorce and Family Law Services
McNamara Phelan McSteen offers the following divorce and family law services:
Legal separation agreements

for couples who are physically living apart but not yet ready to file for divorce and who desire a court order regarding spousal support, parenting responsibilities, and child support.

Divorce, also known as dissolution of marriage.
Orders of protection for victims of domestic violence.
Establishment of paternity, including child support and related expenses, allocation of parental decision-making responsibilities, and parenting time.
Prenuptial agreements
Postnuptial agreements
Post-divorce enforcement of settlement agreements.
Removal of child/children including out-of-state relocation.
Family Law and Divorce Lawyers Who Put Your Interests First
If you live in Will County, all matters of family law are processed through the Civil Division of the 12th Judicial Circuit Court in Joliet. Contact the Joliet office of McNamara Phelan McSteen, LLC at 815-727-0100 for a free consultation regarding your family or matrimonial law concerns. We serve clients throughout Will County including the cities of Bolingbrook, Frankfort, Homer Glen, Joliet, Lockport, Mokena, New Lenox, Plainfield, Romeoville, and Shorewood.