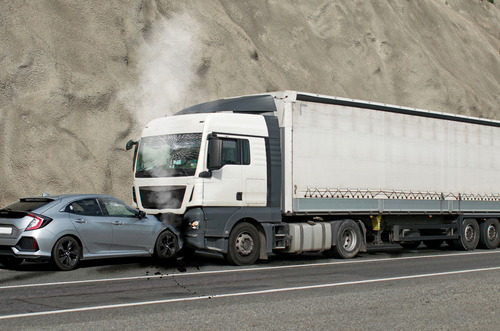 For many, the hustle and bustle of the holiday season means shopping, holiday parties, giving gifts, and generally merriment. That said, it also means there will be more large trucks on the road in the area. The increased commercial activity around means more deliveries, more trucks – and an increased risk of being involved in a serious truck accident. If you are hurt in a commercial truck crash, it's in your best interest to contact an Illinois personal injury lawyer as soon as possible.
When Can Victims Recover after a Truck Accident?
Under Illinois law, people who are hurt in accidents caused by the negligence of others are typically entitled to compensation for their injuries and other losses. In the context of truck accidents, negligence can take various forms. Some of the most common include the following:
Speeding

Driving while intoxicated

Following too closely

Failing to properly secure cargo

Negligent hiring

Failure to adjust driving for poor weather conditions

Improper vehicle maintenance
In many cases, it may be difficult to know whether someone else's negligence caused your accident. As a result, you should always talk to a lawyer after any truck crash. An attorney who regularly handles truck accident cases will be able to review your accident and determine whether you can file a claim.
...