Will County Construction Site Accident Lawyer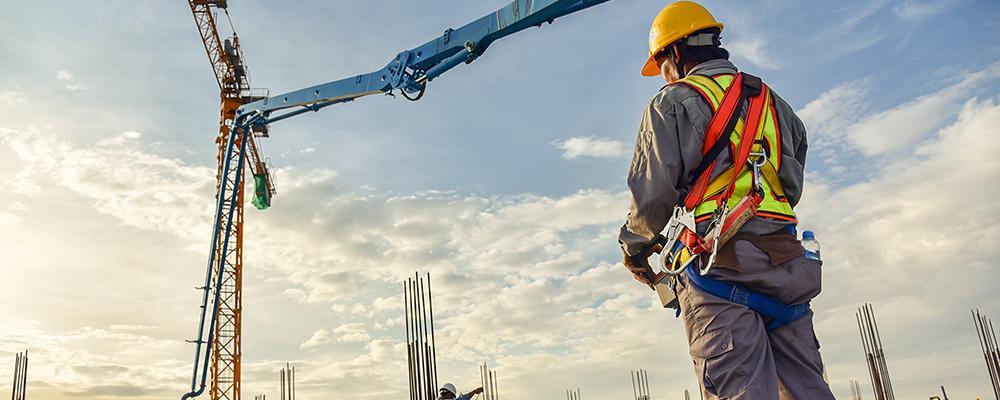 Attorney for Building Site Injuries in Mokena, Plainfield and Bolingbrook
Working construction can be lucrative but it can also be dangerous. Injuries from falls, electrocution, and other hazards are all too common.
When a construction worker is injured on the job, regardless of fault, Illinois Workers' Compensation should cover your medical expenses and temporary income loss, plus a formulaic settlement if you are left with a permanent disability.
But worker's comp benefits may not cover all of your expenses and losses, particularly if you require long-term rehabilitation services or are permanently disabled. For example, workers' comp only pays two-thirds of your average weekly pay while you are off work. Family members may have to take time off work to care for you or take you to medical appointments. You may need to substantially alter your residence or mode of transportation to accommodate a disability.
If you can show that your injury was the result of another, third party's negligence, you may have a valid claim for damages against the at-fault party. This additional source of compensation could make a world of difference to your and your family's quality of life.
An Experienced Will County Personal Injury Lawyer Can Help
At McNamara Phelan McSteen, LLC, our attorneys understand how serious construction site injuries can be. Many people do not realize the toll a disabling accident can take, not just in the immediate aftermath but for years to come. It is critical that your lawyer has the knowledge and experience to anticipate and calculate those costs so that you receive a full and fair financial settlement.
Our attorneys have over 20 years of experience in obtaining compensation from all possible sources, including Workers' Compensation benefits, Social Security Disability benefits, and personal injury lawsuits. We do not hesitate to call in medical, engineering, and financial experts to support your case. As a result, our firm has obtained millions of dollars for our clients in personal injury lawsuits and negotiations.
Negligence on Cook County Construction Sites
Our attorneys will closely examine the details of your case to identify possible sources of negligence including:
Failure to follow lockout, tagout and other "hazardous energy" safety procedures, resulting in electrocution.
Insufficient provision and enforcement of personal protective equipment use (e.g., safety glasses, gloves, masks), resulting in eye, face, hand, or respiratory injuries.
Failure to provide safe equipment for working at heights (e.g., ladders, scissor-lifts, scaffolding, safety harnesses, guardrails, safety nets), resulting in falls from heights.
Negligent operation of heavy machinery, resulting in a person being struck or crushed by falling or collapsing materials.
Failure to identify and rectify hazards (e.g., insufficient lighting, barriers, or signage in dangerous areas), resulting in falls.
Negligent hiring, training, and supervising workers, whose actions result in injury to others
Compensation for Construction Injuries in Grundy County
If you have been injured on a construction site, you may find yourself battling multiple companies and agencies for compensation. You do not have to go it alone. Contact McNamara Phelan McSteen, LLC at 815-727-0100. We handle personal injury cases for clients in Cook County, DuPage County, Grundy County, Kankakee County, Kendall County, and Will County.