Kendall County Personal Injury Lawyer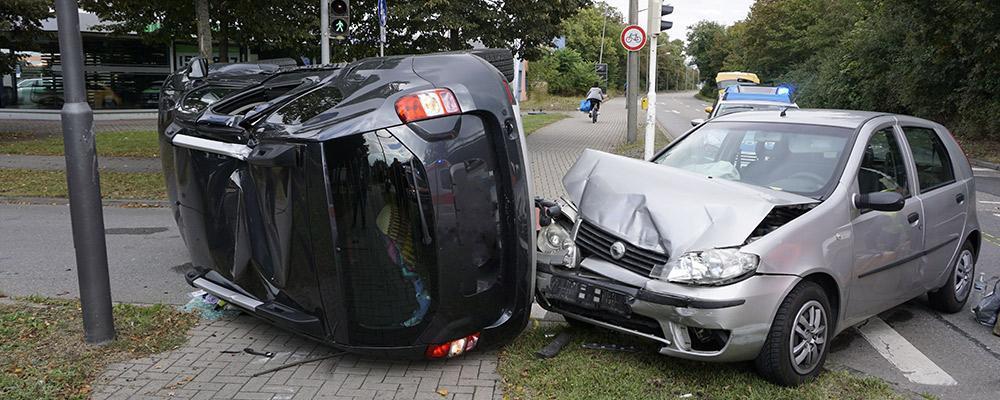 Attorney for Car Accidents, Falls, and Malpractice Claims in Yorkville, Oswego, and Plano
When someone you love is severely injured in an accident, your first instinct is to hope and pray that they will recover fully and not suffer any permanent physical or mental disability.
Once the initial shock wears off, you may find yourself in a very difficult situation. In addition to having to witness the victim's pain and suffering, you may be facing massive medical bills. Your household may suffer a significant loss of income if the victim cannot work for months and other family members have to take time off work to help care for the victim. If the victim suffers a traumatic brain injury or severe permanent physical disability, they may not be able to return to their former profession or even work at all.
Recovering Compensation for an Accident in Kendall County
If an accident and resulting injuries were caused by another party's thoughtless, negligent, or even criminal actions, you may be entitled to financial compensation from that party. Under Illinois law, if an injured victim bears less than 50% of the fault for the accident, recovery of compensation is possible.
For example, suppose that you were driving a little over the speed limit when a drunk driver ran through a red light and crashed into your car, causing severe head, neck, and back injuries. In this case, the drunk driver would bear the majority of the fault for the crash, and you would be entitled to recover damages from the drunk driver.
As another example, suppose you are walking through a large retail store and an employee moving a heavy load of merchandise runs into you, causing you to fall and break your leg. In this case, assuming the store employee was primarily at fault for running into you, the store would most likely be liable for your injuries.
In any case like this, you may be contacted by a lawyer for the at-fault party and/or a representative from their insurance company. They may pressure you to accept a low financial offer in order to settle your case quickly. While it may be tempting to take that first offer of cash in hand, you would be wise to consult an independent attorney first.
How a Kendall County Personal Injury Lawyer Can Help
An experienced personal injury lawyer, after reviewing the circumstances of the accident and the extent of the victim's injuries, can explain the full scope of damages you can claim. You may be eligible for a much larger financial settlement than the insurance company has led you to believe. Remember, the at-fault party's goal is to minimize the amount of money they have to pay out. When going up against a big insurance company, it makes sense to have an attorney on your side to help you understand your legal rights and options.
At McNamara Phelan McSteen, LLC, our interests are aligned with your best interests. Our goal is to ensure that you receive the maximum possible compensation for all of your losses.
We will take the time to fully investigate the circumstances of your situation with the goal of assigning as much of the fault as possible to the other party. We will consult medical experts to estimate how long it will take for the victim to achieve a full recovery, the extent of any permanent disability, and the cost of the necessary treatment. We will calculate the total amount of damages you should claim, considering all of your possible expenses and losses such as medical bills, lost income, rehabilitation and long-term care needs, pain and suffering, psychological damage, the extent of any permanent disfigurement or disability, and loss of companionship suffered by family members of the victim. These are just a few of the steps we take to build our case and obtain full and fair compensation for you.
Our firm has over twenty years of experience in personal injury lawsuits. Our attorneys are skilled negotiators and litigators who have obtained millions of dollars in compensation for our clients.
Types of Personal Injury Cases We Handle in Kendall County
We handle most personal injury cases including:
A Dedicated Personal Injury Lawyer Serving Kendall County
If someone in your family has been seriously injured or killed as a result of another party's negligence or willful misconduct, contact McNamara Phelan McSteen, LLC at 815-727-0100. We offer a free consultation to review the basics of your case and the legal options available to you. We handle personal injury cases throughout Kendall County including Yorkville, Oswego, Plano, Boulder Hills, Bristol, Lisbon, Little Rock, Millbrook, Minooka, Montgomery, Newark, Plattville, and Sandwich.