What is the Workers' Compensation Process in Illinois?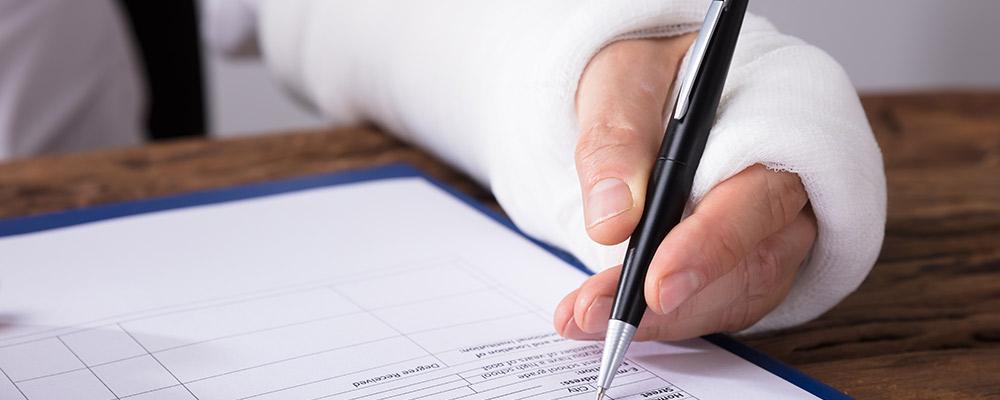 Will County Attorney Assists in Process of Obtaining Full Workers' Comp Benefits
If you have been hurt at work, the Illinois Workers' Compensation Act requires your employer to pay for your medical treatment, lost wages, retraining if you cannot return to your former job, and compensation for a permanent disability.
However, like any system created by law and overseen by government agencies, the process can be complicated and may not always seem logical. In addition, workers' comp claims can be very costly for an employer, which means your employer may resist your claims for certain benefits.
To protect your rights to all due benefits and ensure that you receive maximum compensation, the help of an attorney can be invaluable.
Help with Worker's Comp Claims in Will County
At McNamara Phelan McSteen, LLC, we understand how difficult the Workers' Comp process can be, particularly when you are debilitated by a serious injury. Our attorneys have dealt with the intricacies of the Illinois Workers' Compensation system for over 20 years, and we can take most of the burden off your shoulders.
To ensure that you receive the maximum benefits due to you, we will file your initial claim, handle all of the necessary documentation regarding your injuries, and represent you in administrative hearings and settlement negotiations.
Our skilled attorneys represent clients in claims filings and hearings before the Illinois Workers' Compensation Commission and assist those seeking Social Security Disability benefits as well. As skilled trial lawyers, we have also helped clients who have suffered serious on-the-job injuries obtain compensation in court when they have been denied sufficient Workers' Compensation benefits.
The Illinois Workers' Compensation Process
To give you an idea of what to expect, we offer this overview of the process:
Initial treatment.

In most cases of serious on-the-job injury, you should go straight from the accident site to a hospital or clinic for diagnosis and treatment. You have the right to choose where you get treatment. All medical care should be paid for by your employer with no out-of-pocket cost to you. If an injury becomes apparent after you have left work, seek medical attention as soon as possible.

Notice of injury. You must notify your employer of the injury as soon as possible, but no later than 45 days after the accident. The sooner you provide notice, the harder it will be for your employer to dispute the fact that you were injured at work.
Notice of work restrictions. When you are first treated, obtain documentation of any work restrictions and notify your employer accordingly.
Claim. We will immediately file an Application for Adjustment of Claim with the Illinois Workers' Compensation Commission, along with an Attorney Representation Agreement naming the lawyer who will be helping you through the process. We will monitor your case closely. If any problems occur, we will appear before the Illinois Workers' Compensation Commission as quickly as possible to see that your rights and benefits are preserved.
Ongoing treatment. Your employer must pay for all medical treatment that is reasonable, necessary, and causally connected to the work injury until you reach maximum medical improvement (MMI). MMI means that no further medical treatment would benefit you.
Independent medication examination (IME). Your employer has the right to send you for an examination by a non-treating doctor to get a second opinion on your condition, necessary treatment, and work restrictions. Consult your attorney for advice prior to an IME.
Treatment dispute resolution. If your treating doctor and the IME doctor disagree, your attorney can request a hearing to help resolve the dispute.
Negotiation of benefits beyond medical treatment. If a workplace accident leaves you permanently unable to work in your previous occupation, your employer may be required to pay for you to be retrained for other work and/or to pay you a lump-sum settlement.
Joliet Attorney Representation for On-the-Job Injuries
If you or a loved one has suffered a severe on-the-job injury, you may need to concentrate all of your energy on healthcare and recovery. Let the attorneys of McNamara Phelan McSteen, LLC relieve you of the burden of managing the Workers' Comp process. Contact us at 815-727-0100 for a free consultation to discuss how we can help you. We serve clients in Cook County, DuPage County, Grundy County, Kankakee County, Kendall County, and Will County.