Joliet Landlord Eviction Lawyer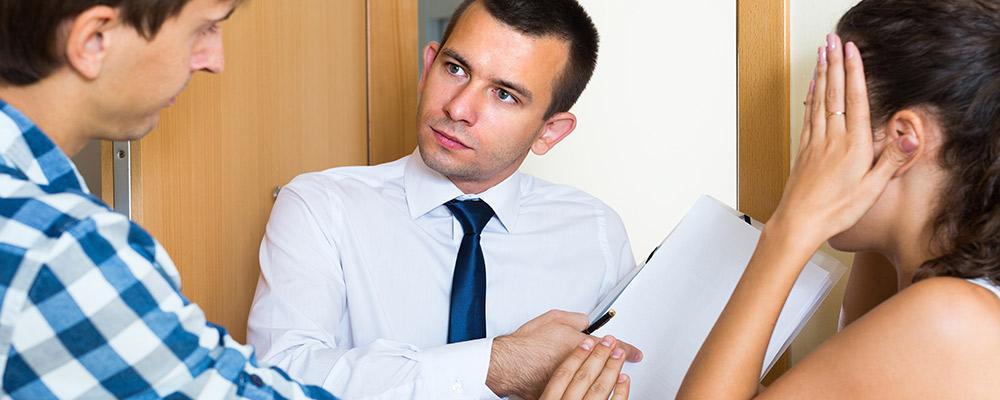 Attorney Representing Residential Landlords in Rental Contract Disputes and Evictions in Will County
If you are a residential landlord in Will County, your ability to enforce your rental agreements is crucial to your income and profitability. This starts with having a well-written lease that has been customized to your specific property, its unique attributes, and your personal requirements. The lease should clearly explain the consequences if the renter does not pay on time, damages the property, or violates any other term of the lease. You would also be well-advised to run a background check on each tenant before you let them move in.
Even with those protections in place, you may still experience landlord-tenant disputes from time to time.
At McNamara Phelan McSteen, LLC, we understand how quickly an investment in rental property can turn from making a profit to taking money out of your pocket. You can rely on us to help you resolve your landlord-tenant dispute as expeditiously as possible. Having over 20 years of experience in real estate and breach of contract law, we are fully prepared to take swift and sure action on your behalf.
Landlord-Tenant Disputes in Will County
Most landlord-tenant issues are addressed in the Illinois Landlord and Tenant Act (765 ILCS 705).
The attorneys of McNamara Phelan McSteen represent residential landlords in cases such as:
Collection of Late Rent – Suppose your tenant has fallen three months behind in paying their rent, perhaps because they lost their job or had a roommate move out unexpectedly. Given that a 2-bedroom, 2-bath unit rents for $1,000 to $2,000 per month, the total amount of your claim might be around $6,000. In Will County, we would file your claim in Small Claims Court, which handles cases valued at $10,000 or less.
Eviction – Tenant evictions in Illinois require a relatively complex process. We can save you significant time and hassle by handling this legal process for you.
For a tenant on an annual lease, the process starts by serving the tenant with a notice that, unless they pay what is owed within five days, the landlord will initiate an eviction proceeding. This notice must be correctly written and served on all adult occupants of the rental unit.
When the 5-day notice period has expired, you can file a complaint for eviction, formerly known as a complaint for forcible entry and detainer. Evictions are handled as Law Magistrate cases within the Civil Division of the Will County Court, officially known as the 12th Judicial Circuit Court. On the complaint for eviction, you can ask for possession of the premises, monetary damages, or both. It typically takes four to six weeks from the time you file the complaint until you can take possession of the property.
Other real estate issues – We represent both buyers and sellers in residential real estate transactions. We can also help you resolve issues with property boundaries and easements.
Lawyer Representing Residential Landlords in Will County
The attorneys of McNamara Phelan McSteen, LLC can advise you on any type of landlord-tenant conflict. Contact us at 815-727-0100 for a free initial consultation. We serve clients throughout Will County including the cities of Bolingbrook, Frankfort, Homer Glen, Joliet, Lockport, Mokena, New Lenox, Plainfield, Romeoville, and Shorewood.