Will County Workers' Compensation Lawyer for Construction Injuries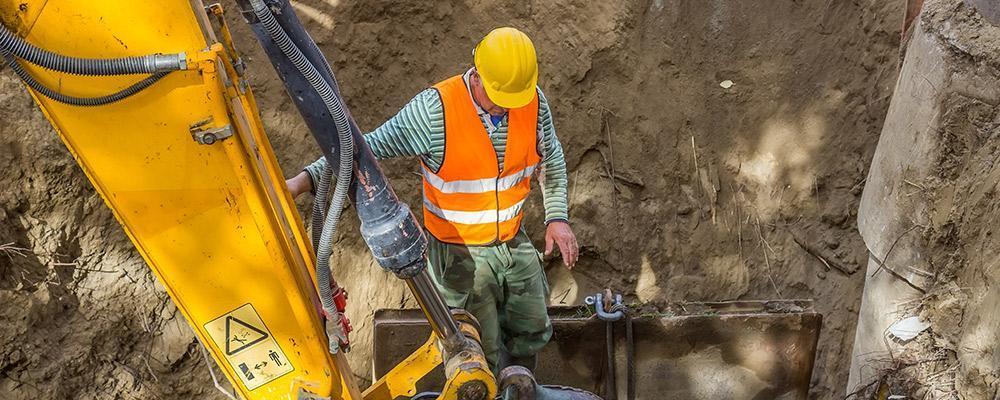 Attorney Handling Workers' Comp Claims for Electrocution and Heavy Equipment Injuries in Joliet, Romeoville, and Lockport
Construction companies are required to comply with numerous safety regulations, but accidents still happen. Construction sites for buildings and roadways are laden with risks for major injuries such as:
Moving vehicles and heavy equipment
Heavy construction materials such as concrete or steel beams
Excavations and demolitions
Hazards such as live electrical wires, silica dust, or asbestos
Work in confined spaces and high places
If you are employed by an Illinois company to work on a construction site in Illinois, and you are injured in the course of your employment, you should be entitled to Workers' Compensation benefits. In the unfortunate circumstance that your spouse is killed on a job site, you and other surviving dependents would be entitled to Workers' Comp death benefits.
Benefits for Will County Construction Site Injuries
At McNamara Phelan McSteen, LLC, we appreciate the hard work that goes into highway construction and other major infrastructure projects. We also recognize how dangerous such jobs can be. When you or your spouse suffers a severe injury on a construction job site, we want to make sure you and your family receive the financial support you need.
Your employer and their Workers' Comp insurance provider are required to provide certain benefits, but you can expect them to dispute your claim. They may argue for example, that your injury was not due to your work or that your injury is not as severe as you say it is. This is where we can help. Our attorneys have over 20 years of experience in helping our clients obtain the maximum possible benefits through the Workers' Comp process.
Types of Workers' Comp Benefits for Construction Job Injuries
If you sustain an injury in the course of your employment, the Illinois Workers' Compensation Act (800 ILCS 305) requires your employer to pay for all medical treatment that is reasonable and necessary for you to recover fully and return to work.
If you are unable to work for some period of time, you should receive Workers' Comp temporary total disability benefits, which provides replacement income while you are unable to work. If you are able to work on a restricted "light duty" or part-time basis, Workers' Comp should make up the difference between your pre-injury wages and your light-duty or part-time wages.
When treatment for your injury has reached the point of maximum medical improvement, you may still be left with some sort of permanent disfigurement or disability. A permanent total disability means that you are no longer capable of gainful employment. A permanent partial disability means that you are able to work, but you may have some limitations and may have a reduced earning capacity. The Workers' Comp law requires that you receive some type of compensation for a permanent disability resulting from an at-work accident, repetitive motion work, or exposure to a hazard such as asbestos or silica dust. Disability compensation can take the form of either ongoing monthly payments or a lump-sum settlement.
Workers' Comp Process for Disability Benefits
If you suffer a severe injury that leads to a permanent disability, your case may involve numerous administrative and legal proceedings including:
Attempting to negotiate a settlement with your employer and their insurance company.
Representing you in arbitration hearings.
Filing appeals and arguing your case before the Illinois Workers' Compensation Commission.
Filing appeals and arguing your case through the Illinois court system.
Our attorneys will help you understand your options and strive tenaciously for you to receive full and fair compensation for your injuries. Our fees are set by law at 20% of your recovery and you pay us no fee until we collect on your case.
We Help People in Will County Obtain Workers' Comp Disability Benefits for Construction Site Injuries
If you or your spouse has been disabled while employed on a construction job, and you are concerned about collecting all of the Workers' Comp benefits that you need, contact McNamara Phelan McSteen, LLC at 815-727-0100 for a free consultation. We serve clients in Cook County, DuPage County, Grundy County, Kankakee County, Kendall County, and Will County.