Will County Personal Injury Lawyer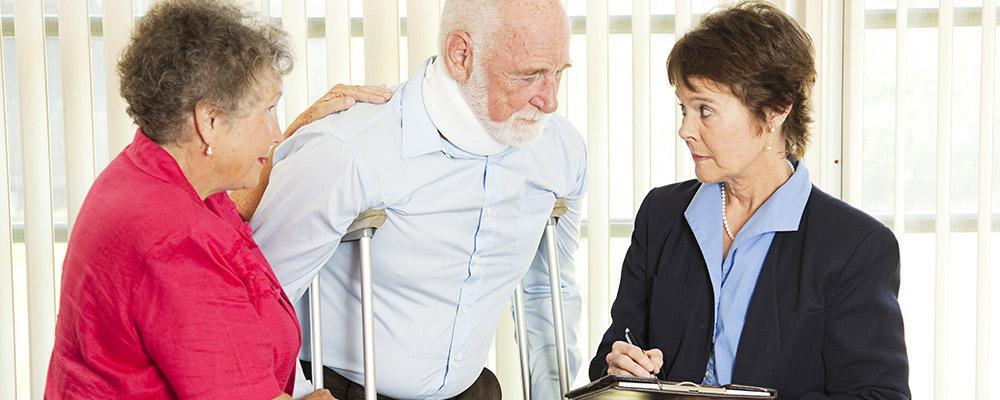 Attorney for Wrongful Death and Medical Malpractice Lawsuits in Joliet, Plainfield and Bolingbrook
When you or a member of your family sustains a serious injury, you may suffer extensive losses including:
Medical bills not covered by your own health insurance.
Lost income and benefits when the victim could not work and/or when family members could not work while caring for the victim.
Special equipment and home modifications necessary to accommodate a disability.
Long-term rehabilitation and care costs.
Mental health care to help a victim and/or family members recover from a traumatic event.
Pain and suffering of the victim.
Loss of companionship if the victim's injury is seriously disabling or results in death.
If another party is partially at fault, you may be entitled to receive compensation for your losses from that party and their insurance company. If anyone representing that party contacts you, be forewarned that their interests lie in minimizing the scope of your injuries and pushing for the fastest and lowest financial settlement. Before speaking with any insurance company, speak with a knowledgeable injury lawyer to discuss your case.
At McNamara Phelan McSteen, LLC, our interests are aligned with your best interests. Our goal is to ensure that you receive full and fair compensation for all of your losses. Our attorneys have obtained millions of dollars in compensation for our clients.
Personal injury law often requires getting into very technical aspects of a specific industry and type of injury in order to prove that the defendant acted negligently. We do not hesitate to utilize renowned experts to advise and testify regarding technical aspects of healthcare, engineering, and finance.
Types of Personal Injury Cases We Handle
The attorneys at McNamara Phelan McSteen are skilled negotiators and litigators who will help you recover due compensation when you or a family member has been injured or killed as the result of another party's negligence. We handle the following types of cases:
Car accidents

, such as those involving

drunk driving,

speeding, and distracted driving

Recreational vehicle accidents involving boats, ATVs, and snowmobiles
Truck accidents caused by commercial drivers of semitrailers or buses
Construction site accidents involving heavy equipment or falls
Premises liability claims, such as injuries caused by improper facilities maintenance
Slip and fall accidents in a store, restaurant or another type of business
Medical malpractice, including misdiagnosis, birth injuries, and surgical errors
Nursing home injury, neglect, or abuse
Wrongful death caused by another party's willful or negligent act, such as a death resulting from a felony crime
If an insurance company representative offers you a settlement and urges you to sign it quickly, take the time to consult an attorney.
Choose an Experienced Bolingbrook Personal Injury Lawyer
If you or a loved one has been seriously injured or killed, and you believe that another party's negligence or wrongdoing is to blame, contact McNamara Phelan McSteen, LLC at 815-727-0100 for a free initial consultation. We will help you assess the validity and strength of your claim for damages. Should you engage us, you can rely on us to provide sound legal counsel in every phase of your case. We handle personal injury cases for clients in Cook County, DuPage County, Grundy County, Kankakee County, Kendall County, and Will County.