Will County Real Estate Lawyer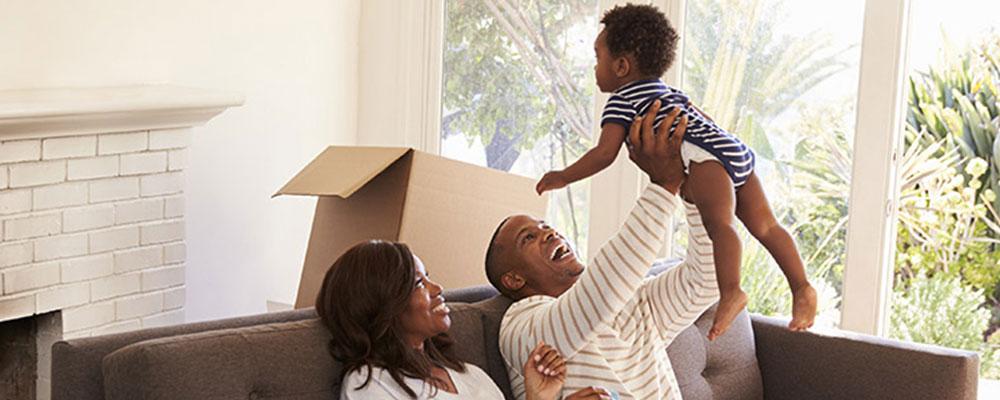 Attorney Handling Real Estate Contracts, Transactions, and Closings in Joliet, Lockport, and New Lenox
A real estate transaction is not as simple as buying a TV. Rather, it is a complex process that involves a legal contract, a legal title to the property, and a significant amount of money and risk. When you purchase a home, you are making one of the biggest investment decisions of your life. When you sell a home, you are legally required to make certain disclosures about material defects in the property and you can be sued for damages if you fail to comply with this law (765 ILCS 77).
When you consider these risks, you can see that you will be best served by having a lawyer involved in the process.
At McNamara Phelan McSteen, LLC, we know how much work goes into the process of selling a home and finding a new one. By the time you are ready to sign a contract, we know that you just want the contract and closing process to go smoothly.
We have been through the process of home buying and selling hundreds of times and have learned from experience how to ensure that the process goes smoothly. We have over 20 years of experience in handling real estate transactions for our clients and have helped close millions of dollars' worth of home sales. We will help you understand the legal implications of the contracts you sign and what your legal rights are if you need to cancel or postpone a closing.
How We Protect Your Interests in a Real Estate Closing
A real estate agent may be very helpful when negotiating for the sale or purchase of your residence. However, you should remember that no matter how experienced your agent might be, a real estate agent is not able to provide any legal services or advice. They are not responsible for and are not qualified to give you legal advice.
You might even assume that a real estate transaction is simple enough to handle yourself. If you can do your taxes on TurboTax and complete all the paperwork for a mortgage, surely you can handle a real estate transaction on your own--right? In fact, there are numerous ways that a real estate transaction can go awry, and having an attorney on your side will provide you with several valuable layers of protection.
Here are four important ways we help our clients with real estate transactions:
Contract review

– When a buyer wants to make an offer to purchase a home, their real estate agent typically fills in a standard Residential Real Estate Purchase and Sale Contract which contains all the provisions required under Illinois law. That contract will specify a period of time for attorney review and modification of the contract. Attorney review is an important step for both the buyer and the seller. We will make sure you understand, for example, what will happen to the buyer's earnest money if financing falls through or the closing cannot happen on schedule. We will also make sure everything you want to be included in the purchase is correctly denoted on the contract, such as a closing cost credit, home warranty, or specific fixtures and appliances. Attorney review alone can potentially save you more money than you will spend on the attorney fee.

Paperwork time savings – Most home buyers and sellers do not realize how much documentation must be acquired from various places in order to close on a home. This includes paperwork related to your mortgage, homeowners association, title, transfer taxes, property taxes, inspection report, survey, and more. Some municipalities even have specific riders that are required to be attached to all home purchase contracts. We make sure that all documents required for the closing are in order, and we will attend the closing with you to make sure that you understand everything you are signing.
Issue resolution – Problems can arise at any point in a real estate transaction and cause a deal to fall through. We will make every effort to see that this does not happen to you. For example, we will monitor the status of contract contingencies and make sure that deadlines are met. If the inspection reveals serious defects in the home, we will negotiate with the other party's attorney to find a mutually agreeable resolution. If the seller agrees to make specific repairs prior to closing, we will make sure this agreement is documented in a rider or addendum to the contract along with an appropriate contingency clause allowing you to inspect and confirm the repairs prior to closing.
Protection against future legal disputes – It is much cheaper to work with an attorney before closing than to defend a lawsuit months later. For example, any questions that the buyer may have about the home can be passed through the attorneys, ensuring that a seller does not accidentally make a material misrepresentation about the property which could result in civil litigation later. We will also ensure that the property title is clear and that any easements on the property are clearly documented and explained. If you are buying property with another person, we will help you understand the options for holding title.
Lawyer Representing Home Buyers and Sellers in Will County
McNamara Phelan McSteen, LLC will help make sure the sale of your old home and the purchase of your new home go smoothly with the least amount of effort on your part. Contact us at 815-727-0100 for a free initial consultation. We serve clients throughout Will County including the cities of Bolingbrook, Frankfort, Homer Glen, Joliet, Lockport, Mokena, New Lenox, Plainfield, Romeoville, and Shorewood.