Joliet Drug Possession Defense Lawyer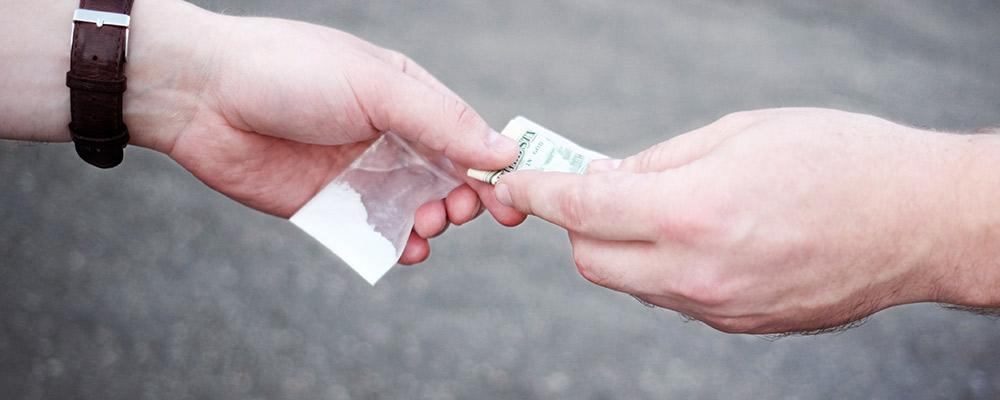 Defense Attorney Handling Drug Crimes in Will County, Kendall County, and Grundy County
A drug arrest and conviction in Illinois has serious, long-term consequences. Hiring the right defense attorney is critical to your case and your future. If you are facing drug charges including possession, manufacturing or trafficking, here are three things you need to know:
Illinois treats virtually all drug crimes as felonies.
The penalties can be severe. A Class 4 felony (the least serious type) is punishable by a fine of up to $25,000 and/or a correctional sentence of either one to three years in state prison or up to 2.5 years on probation. For a Class 1 felony, the possible correctional sentence is four or more years in state prison or up to four years on probation. Depending on your criminal background, you could be subject to Extended Term sentencing, which effectively doubles the maximum prison term.
The severity of punishment largely depends on three factors: the type of drug, the quantity, and the type of crime (e.g., possession vs. distribution). For example, a first-offense possession of more than 100 grams but not more than 500 grams of cannabis is a Class 4 felony. In contrast, possession of 15 grams or more of any substance containing cocaine or heroin is a Class 1 felony.
Your Most Important Decision: Your Choice of Attorney
At McNamara Phelan McSteen, LLC, we understand the severe implications of having a felony drug conviction on your record. Your options for employment, education, and housing will be curtailed, your reputation damaged, your family hurt.
The criminal justice system can be cruel and confusing. But within our firm, you will get no scornful looks or words of reprimand—only savvy legal counsel to get you out of your current legal situation and back to your life.
Our approach to criminal defense starts with thorough research and preparation. We then design a persuasive defense that reflects the unique circumstances of your case. Our strong communication and negotiation skills are paramount in criminal defense cases, as nine out of ten criminal cases are resolved in pre-trial plea bargaining rather than in front of a jury.
Drug Crimes Defense in Will County and Surrounding Counties
We have the skill and experience necessary to provide an aggressive defense against criminal charges including:
Possession of illegal street drugs such as heroin or cocaine.
Unauthorized possession of prescription drugs, e.g., ADHD drugs or opioid painkillers.
Drug manufacture, delivery, or possession with intent to manufacture or deliver.
Controlled substance trafficking, which involves the transportation of illegal drugs across state lines.
Driving under the influence of drugs and/or alcohol.
Possession of marijuana, aka cannabis.
Delivery, sale or distribution of cannabis.
Trafficking of cannabis across state lines involving 2,500 grams or more.
Delivery of cannabis on school grounds or to a person under age 18 by someone who is at least three years older than the offender.
Unauthorized possession or growing of cannabis sativa plants.
Alternative Sentencing Options in Will County and Neighboring Counties
Illinois, like many other states, has moved away from using imprisonment as its primary tool for reducing illegal drug use. Instead, the state has created a variety of community-based programs and alternative sentencing options designed to help offenders become healthy and productive citizens. We will help you understand all of your options, including:
410 Probation

Who is eligible:

First-time drug offenders who are charged with Class 4 felony drug possession. (People with substance use disorders may be accepted, but they can be denied if the court believes they are "substantially unlikely" to complete the probation successfully.)

What is involved: Two years of probation during which the offender must complete a minimum of 30 hours of community service, pass random drug tests, and complete any other requirements set by the court
Outcomes: Upon successful completion of the probation term, the court will dismiss the charges and no conviction will be entered onto the offender's record. You may also be able to expunge the arrest record.

Drug Court.

Who is eligible:

Offenders with a substance abuse problem who are currently charged with a non-violent misdemeanor or felony and who meet other criteria as set by the local Drug Court (e.g., no conviction within the past 10 years for a crime of violence and/or no more than three felony convictions over the past 10 years).

What is involved: An intensive 12- to 18-month program of substance abuse treatment, support group meetings, and monitoring.
Outcomes: Upon successful completion, the court can dismiss the original charges. You may also be able to expunge the arrest record.
Will County Drug Crimes Defense Lawyer
If you or a loved one has been charged with drug possession or sale, be proactive and retain a passionate Joliet criminal defense lawyer to represent you. The early involvement of a knowledgeable defense attorney will maximize the probability of a favorable outcome. Contact the Joliet office of McNamara Phelan McSteen, LLC at 815-727-0100 for a free initial consultation. We serve clients facing criminal charges in DuPage County, Grundy County, Kendall County, and Will County.