Joliet, Illinois CDL Defense Lawyer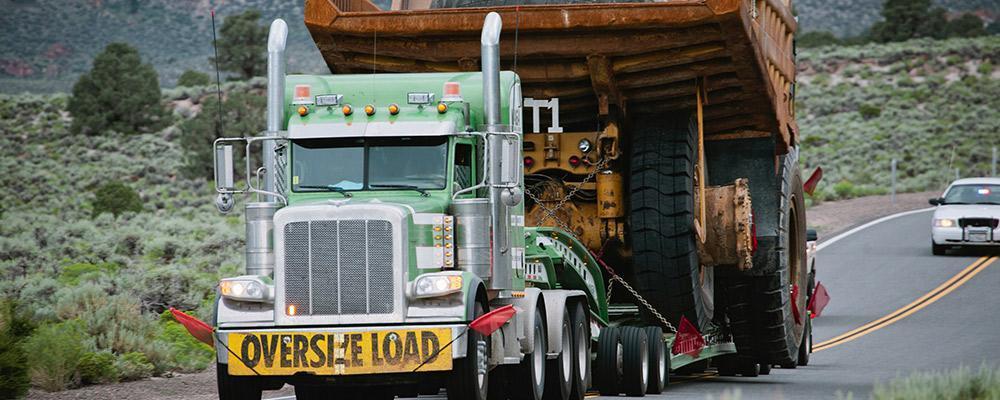 Defense Attorney for Overweight Truck and Other Commercial Driver Offenses in Will County, Kendall County, and Grundy County
When you have a commercial driver's license (CDL), you are held to extremely high standards. Many violations that would not impact a regular driver can actually put you out of work.
At McNamara Phelan McSteen, LLC, we understand the skill and training required to be a commercial driver and the importance of your CDL and your driving job to you and your family. Our experienced defense attorneys know you need a strong defense strategy when a traffic violation puts your job or your CDL at risk.
The Impact of Traffic Violations on CDL Holders
Any traffic violation can be a significant concern for a CDL holder. We realize that you can be sanctioned for traffic violations committed in your personal vehicle as well as your work vehicle. We also appreciate that, for CDL drivers, court supervision for a designated "serious traffic violation" counts the same as a conviction.
We also recognize that specific driving jobs can have rules that go beyond the standard CDL regulations. For example, Illinois requires a special School Bus Driver Permit that is separate from a CDL. An Illinois school bus driver can face sanctions for any "serious traffic violation" such as speeding more than 15 mph over the limit, even if the offense was committed out of state and was eligible for court supervision there.
Defense of Traffic Violations for Commercial Motor Vehicle (CMV) Drivers
Major violations are those for which you can be disqualified from driving a commercial vehicle for a minimum of 12 months (625 ILCS 5/6-514). Our firm will provide an aggressive defense against major violations such as:
Leaving the scene of an accident while driving any type of vehicle, CMV or non-CMV.
Driving any type of vehicle while committing a felony.
Driving under the influence (DUI) violations including:

Refusing to submit to chemical tests for drugs or alcohol.
Operating a personal vehicle at or over the legal limit for alcohol (.08), THC from cannabis (5 ng/ml of whole blood), or other intoxicating drugs (zero).
Operating a commercial vehicle at or above the legal limit for alcohol (.04) or drugs (zero).
Operating a school bus or other vehicle where there is a "zero tolerance" rule for alcohol.
We also defend other types of CDL violations such as:
Changing lanes without signaling or other improper lane usage.
Driving a vehicle without having the correct type of CDL.
Failing to slow or stop as required at a railroad grade crossing.
Following too closely (tailgating).
Speeding more than 15 mph over the speed limit.
Using an electronic device (texting while driving).
Violating an out-of-service order.
Violating weight limits (overweight truck).
Out-of-State Violations by Illinois Commercial Truck and Bus Drivers
If you live in Illinois and have committed an out-of-state offense, you will generally need an attorney in that state to fight your ticket. However, we can consult with that attorney to make sure they understand the potential impact on your life in Illinois.
CDL Traffic Violations Committed in Illinois by Out-of-State Residents
If you have committed a traffic violation in one of the counties we serve in Illinois, but you live out of state, we can help you fight the ticket issued in Illinois. Depending on your circumstances, we may want to consult an attorney in your home state to understand how your state treats out-of-state violations.
Joliet Defense Attorney for Commercial Driving (CDL) Violations
When you need a resourceful defense attorney to protect your CDL, contact the Joliet office of McNamara Phelan McSteen, LLC at 815-727-0100 for a free initial consultation. We serve clients facing traffic violations and criminal charges in DuPage County, Grundy County, Kendall County, and Will County.