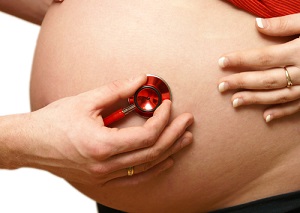 Having a baby can be one of the most joyful moments of someone's life. However, in certain cases, the mother and baby can experience complications. Injuries suffered during childbirth can be serious to life-threatening. Problems during labor and delivery can occur for various reasons, even after a normal pregnancy. Doctors and nurses are responsible for ensuring a certain level of care, but sometimes medical mistakes or errors are made. When birth injuries occur as a result, this may be considered negligence. If you or your child was harmed during childbirth, it is important to understand what caused the injuries. You may be entitled to compensation, and an experienced medical malpractice attorney can help you determine liability and hold those responsible for your damages accountable.
Complications During Childbirth
The birth of a child should be a momentous occasion. Unfortunately, complications can and do occur. Injuries that are commonly referred to as "birth injuries" can take place during pregnancy, labor and delivery, or shortly after birth. In certain situations, they are preventable and caused by improper procedures or negligent medical care.
A few of the most common birth injuries include but are not limited to:
...