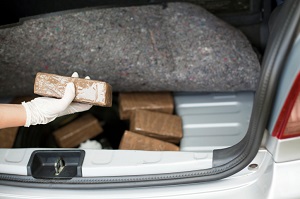 Although recreational marijuana was legalized in Illinois as of January 1, 2020, there are still many other drugs that citizens cannot possess or distribute in the state. Under Illinois law, it is unlawful to manufacture, own, sell, or traffic controlled substances such as heroin, cocaine, methamphetamines. Drug trafficking is a serious crime in which a person knowingly brings a controlled substance for the purpose of delivery or with the intent to deliver it elsewhere.
Offenders are subject to serious criminal consequences, including prison and steep fines. These penalties are often doubled compared to drug possession charges. However, to be convicted of drug trafficking, the prosecution must prove the defendant knew he or she was bringing the controlled substance across state lines in addition to the ultimate goal of its delivery within or outside of the state.
Punishments for Selling Drugs
Per the Illinois Controlled Substances Act, drug trafficking can carry a range of felony charges, from a Class 3 to a Class X. A convicted drug trafficker could be sentenced to serve a maximum sentence of 30 to 120 years in prison, or twice the maximum term applicable for a possession conviction. People found guilty of trafficking may be required to pay a fine of $75,000 up to $1 million, which is twice the amount of a maximum fine for a Class X controlled-substance possession-related felony.
...