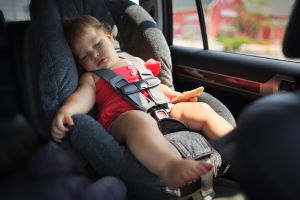 In today's modern world, people are busy, often juggling taking care of a family while working or going to school. It is not uncommon for parents to take their kids on a quick errand. In some cases, they may even leave them in the car while they run into the bank or store if they can keep an eye on them through the window. However, in some cases, this can result in criminal charges for the parent, depending on the ages of the children who are left unattended. Illinois law specifies penalties for adults who endanger the life of a minor child (under 18), and in some cases, these situations may result in domestic violence or abuse charges. Child endangerment is defined as placing a minor in a situation where he or she could be hurt or killed.
Child Endangerment
According to Illinois law, parents who leave their children unattended and out of their view may be charged with child endangerment, a Class A misdemeanor. This crime carries a penalty of up to one year in jail and a $2,500 fine if convicted. The law applies to children age 6 and under who are left inside a car for 10 minutes or more without anyone who is at least age 14 with them or within eyesight. These charges may apply regardless of whether the vehicle is running or not.
If the person who is charged is the child's parent, he or she may receive probation depending on the details of the case. However, a second or subsequent conviction for child endangerment is charged as a Class 3 felony in Illinois.
...