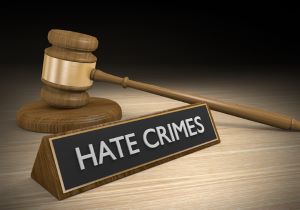 There has been much focus in the media and by law enforcement over the past few months about hate crimes directed against Asian Americans. Much of this violence against victims has been in response to the COVID-19 pandemic triggered by the false narrative put out by politicians and organizations that blame the creation of the virus and its global spread on China. One study has estimated that almost 3,800 anti-Asian racist incidents have occurred within the past year in the U.S., with the majority of these incidents – almost 70 percent – directed at female victims.
Hate Crime Statistics
According to data compiled by Statista Research Department, there were 838 active hate groups in the United States country in 2020. At least 19 of those groups make their home right here in Illinois. A hate group is defined as any group that has beliefs or practices that malign or attack an entire class of people based on their race, ethnicity, religious beliefs, gender, gender identity, disability, color, sexual orientation, and more. Hate groups often engage in certain activities that help promote their hate, including meetings, rallies, speeches, publishing, and criminal acts.
Hate Crime Laws
Both the federal government and the state of Illinois have laws against hate crimes. In Illinois, the specific law against hate crimes is addressed in 720 ILCS 5/12-71. The statute lists a variety of criminal acts that can be charged as a hate crime, including:
...