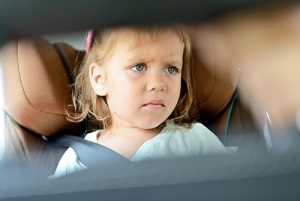 There are many actions that can constitute a criminal offense in Illinois. The penalties can vary depending on the type of crime committed. Driving under the influence (DUI) of drugs or alcohol is one of the most serious offenses a motorist can make. If a driver's blood alcohol content (BAC) is .08 percent or higher, he or she can be charged with DUI. The consequences for this type of traffic violation vary depending on the circumstances. In certain situations, a drunk driver may not be alone and have one or several passengers. When the occupant of the vehicle is a child, the charges can be elevated. DUI with a child passenger can result in years behind bars and fines, not to mention loss of driving privileges. That is why it is important to hire a skilled criminal defense attorney to represent you if you are facing these serious charges.
Punishments for DUI With a Child Passenger
Anyone who is less than 16 years old is considered a child passenger in Illinois. Even a first offense of DUI with a child passenger can result in significant penalties. In some cases, supervision or probation may be possible. Here are the penalties based on the the number of offenses:
First offense: Class A misdemeanor with up to one year in jail and a fine up to $2,500
First offense that results in bodily harm to the child: Class 4 felony with a sentence of one to three years in prison; fines of $2,500 up to $25,000
Second offense: Class 2 felony with a possible sentence of 3-7 years prison with a minimum fine of $5,000 to a maximum fine of $25,000.
If a judge sentences an offender to jail time, then he or she is not eligible for supervision. If a defendant receives a sentence of supervision, the court oversees him or her, but the motorist's driving privileges will remain intact. The Secretary of State will not revoke the motorist's driver's license since supervision is not the same as a conviction. If the defendant adheres to the supervision, the DUI charge will be dismissed without a conviction.
...