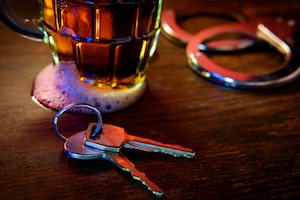 Driving under the influence (DUI) of drugs or alcohol is strictly prohibited in the United States. Research has shown the negative effect that controlled substances have on a motorist's ability to operate a vehicle safely. In addition, studies prove the correlation between impaired driving and car accidents with serious injuries. In Illinois, the legal limit for intoxication is a .08 percent blood alcohol content (BAC). There are several factors that can affect the results of DUI testing, so that is why it is crucial to hire a criminal defense attorney who can provide the skilled representation needed when facing these serious charges.
Inaccuracies in Testing
When someone is pulled over for suspicion of DUI, the police typically ask the driver to submit to a series of tests. The standard field sobriety test (SFST) includes three tests performed during a traffic stop in order to determine if a driver is impaired. These tests involve evaluating a driver's balance and coordination, and they are known as the horizontal gaze nystagmus (HGN), the walk-and-turn, and the one-leg stand.
Developed in the 1970s, these tests are scientifically validated and admissible as evidence in court in most states. However, they can be somewhat subjective depending on the officer administering the test. For example, if it is a new officer, he or she may not accurately recognize the signs of impairment or intoxication. In other words, the officer might be quick to declare that a driver is indeed drunk when he or she simply has balance issues due to vertigo or other inner ear issues. Age, injury, or disease could also affect the ability to perform any of these tests successfully.
...