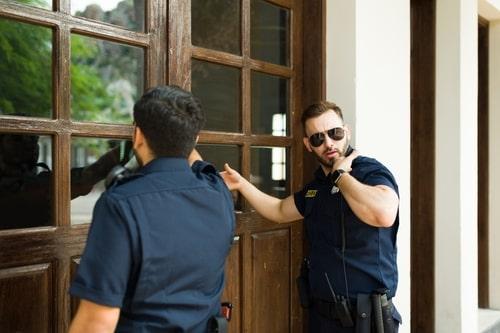 Hearing a knock on the door when you were not expecting anyone can be anything from annoying to alarming. When the knock is aggressive and followed by a call of, "Police! Search Warrant!" it is normal to feel afraid. You may or may not know why the police are interested in searching your home, but the search will occur either way. Having your home searched can be terrifying, or even deadly in some cases. It is important to respond correctly when the police arrive with a warrant to search your living space. Common errors made by a suspect during a search could impact any criminal prosecution that may result from the search.
It is difficult to retain composure during this frequently intimidating process. You will need to maintain a cooperative demeanor - even if you are arrested - without inadvertently making an incriminating admission. As soon as possible, you must then contact a criminal defense attorney.
Guidelines for Handling a Search Warrant
Your instinct may be to run away out the back door or to hide somewhere, but these courses of actions are likely to lead to more complications. Guidelines for addressing the situation well when the police arrive with a search warrant include:
...