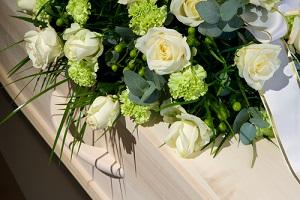 The death of a loved one is a terrible shock. In addition to the grief survivors suffer, plans for the future must be completely recalibrated; for example, when the deceased individual is the primary breadwinner for a family, children are deprived both of a parent and that parent's crucial financial support. In cases like these, a wrongful death lawsuit can be a lifeline for suffering families. If you recently lost a loved one and are wondering whether you can take legal action, read on.
Who Can Bring a Wrongful Death Lawsuit?
Illinois law allows a person's next of kin to recover damages for wrongful death. "Next of kin" is generally the decedent's spouse and children. If the decedent is not married, children and sometimes even parents can file a lawsuit. For example, if an infant is killed during childbirth because of a medical mistake, the parents may be able to sue the doctor responsible for the error.
If the person who died is not married and has no children, the people who may be considered "next of kin" may broaden to apply to other relatives like grandchildren or grandparents. Friends and fiancés are generally not considered next of kin.
...