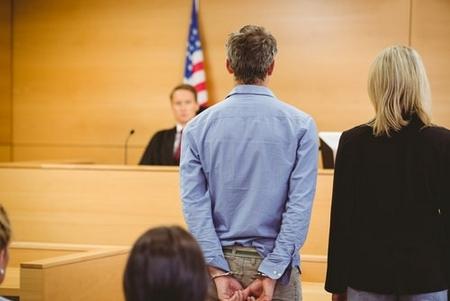 When considering what to expect in a criminal trial, the average person likely thinks of the court proceedings they have seen in movies or television shows. While that may provide the most basic understanding of a trial, there are many smaller pieces that often get left out. This blog will briefly go over each step of the trial process that a criminal defendant can expect. It is important to note that there are many ways a trial may veer from this path, but if you are facing a criminal trial, it is highly recommended that you find a criminal defense attorney who can help prepare you for the following stages.
Jury Selection
In the United States, criminal defendants have the right to be tried by an impartial jury. The court and attorneys have the responsibility to appropriately and thoroughly examine the jurors prior to trial. The examination is meant to remove any jurors who demonstrate any bias, opinion, or prejudice that could impact their decision-making ability in regard to the crime at hand.
Opening Statements
Once the jury has been selected, the trial can begin, starting with opening statements. The prosecution has the burden of proof and will give their statement first. It is critical for the prosecution to refrain from using any derogatory language when describing the defendant. Once finished, the defense will then have their turn. Both parties will take the opportunity to detail the case, their perspective, and an outline of what they hope to prove.
...