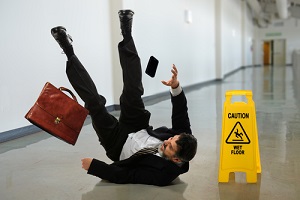 People can be seriously injured when they slip, trip, or fall, and the hazards of poorly tended surfaces are heightened for elderly and disabled individuals. Accidentally falling is one of the leading causes of unintentional deaths in America, and millions of people are treated in the hospital for injuries sustained in falls. It is important to understand your rights in Illinois if you are injured when you slip and fall. You may be eligible to receive compensation from the responsible party for your injuries, including medical expenses, pain and suffering, and more.
How Does Illinois Premises Liability Law Work?
The Illinois Premises Liability Act is intended to hold property owners and managers responsible if someone who has a right to be on the property is hurt because of carelessness or negligence on the part of the property owner. In some cases, property owners may be liable for injuries that occurred even when someone was trespassing.
This is because property owners and managers have a responsibility, or a legal "duty," to make sure people on the property are safe from injury. This involves keeping the property safely maintained and removing or alerting visitors about dangerous conditions as soon as they are known.
...