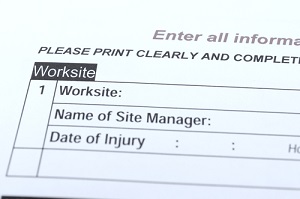 Employees who sustain on-the-job injuries may suffer short-term and long-term effects. In some cases, it is possible for these injuries to affect individuals for the rest of their lives. When a work-related injury causes life-changing damage, whether that be physically, emotionally, financially, or all of the above, the employee can pursue a workers' compensation claim through their employer. A skilled attorney can assist injured employees in recovering maximum benefits to help the victim adequately recover and protect their legal rights.
Common Injuries Associated With Workers' Compensation
When employees suffer injury, illness, disease or other harm from their job or workplace environment, it may be an option for them to pursue a workers' compensation claim. There are several commonly seen causes of non-fatal job-related injuries, some of which include slip and falls, vehicle collisions, exposure to harmful substances, and workplace violence.
One of the most prevalent causes of on-the-job injuries is employee overexertion. Overexertion is seen across all industries ranging from trucking, to construction, and to healthcare. Tasks that often lead to overexertion symptoms include working in awkward positions physically, repetitive motion, and regularly carrying heavy objects.
...