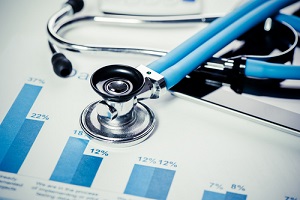 No one signs up for a personal injury case. Rather, people become plaintiffs in a personal injury lawsuit because something out of their control has happened to them - due to another party's negligence. Dealing with your injuries is likely already painful and difficult. Fighting to force the party who injured you to compensate you can also be challenging in many ways. It is necessary to introduce substantial evidence to prove the extent and nature of the physical harm that was done to you.
If your case goes to court rather than settling, this may mean that you necessarily will lose some privacy in your medical information. If you are naturally a private person, this may be difficult for you. Understanding the ways that medical evidence may be used in your trial is important so that you are well-prepared. Our attorneys do, of course, always make an effort to secure a settlement you are happy with first.
Types of Medical Evidence Used in Personal Injury Cases
People are often apprehensive about giving up medical privacy. One of the first things you should know is that the defendant does not have free reign to go diving into your entire medical history. The medical evidence that can be introduced to court is limited in scope and must be relevant to the case at hand. Some types of medical evidence your attorney may want to use include:
...