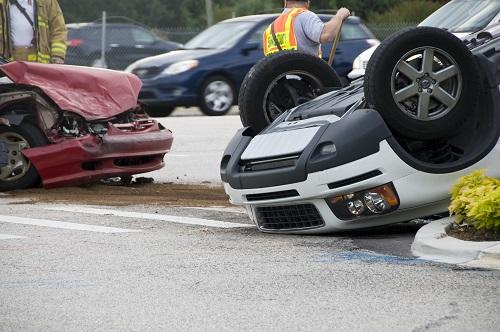 Rollover car accidents are an extreme form of a traffic accident that occurs when a vehicle gets flipped upside down and is propelled into a deadly roll. Rollover accidents are not particularly common, as the ingredients for such accidents usually involve extreme forces acting upon the car. These powerful forces cause the vehicle to flip over and be sent rolling. Unfortunately, most vehicles' roofs are not strong enough to withstand the force and pressure involved in rollover accidents. As a result, the occupants of vehicles involved in rollover accidents are often subject to extremely severe injuries, like traumatic brain injuries or even wrongful death.
Suppose you have been involved in a rollover accident that was another driver's fault. In that case, it is more probable that the other driver was negligently operating their vehicle, which resulted in you sustaining injuries. Because of this, you may be entitled to compensation which can be used to pay for your current and future medical bills relating to the injury, pain and suffering, lost wages, and more. If you have been involved in a rollover accident, contact an experienced attorney who can help you pursue compensation while also protecting your rights.
Negligent Driving Behaviors That Can Cause a Rollover Accident
As stated previously, rollover accidents are often the result of extreme forces acting upon a car. These extreme forces may have been caused by the following:
...