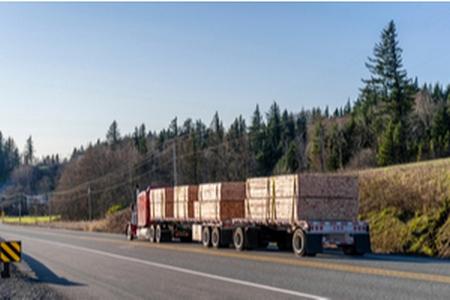 Trucks play a critical role in U.S. commerce. In fact, it could be said that if trucks ground to a halt, the American economy would grind to a halt as well. Although the economic benefit is undeniable, there are negative externalities to having so many large trucks on the road. For example, thousands of Americans are injured or killed in large truck accidents annually. Of course, many of these crashes involve a truck colliding with another vehicle. However, in other instances, the damage is not caused by the rig itself, but by what is inside of it. Semi-truck cargo spills are responsible for serious traffic accidents on Illinois roads every year. When a truck loses the cargo it is hauling, the potential for destruction is immense. The cargo could pose a hazard to other vehicles, and the truck may become imbalanced and either tip over or enter a jackknife. Victims are often left with debilitating injuries and may take months or even years to recover from. Additionally, they could face other obstacles, like medical debt and job loss. Although their circumstances are often dire, they may have legal recourse if the crash was a result of negligence or wrongdoing.
Who Could Be Liable for Truck Cargo Spill Accidents?
When people think of liable parties in the truck accident context, they tend to think of the driver; however, many different parties may actually be liable.
For example, if a driver was frequently told by the trucking company to disobey Hours of Service rules limiting a driver's daily road hours, the trucking company may be liable. If the crash was caused by defective equipment such as defective tiedowns, the company that designed, manufactured, or sold the equipment may be liable. Though rare, if poor road conditions caused the truck driver to lose control and the cargo to break loose, the government agency responsible for road upkeep may even be liable for damages.
...