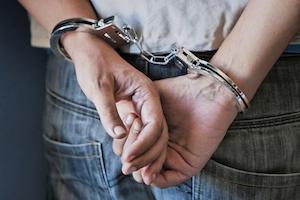 When your spouse gets arrested, especially if it is the first time, your first reaction may be one of confusion and you may have many questions. Are they guilty? What are the consequences if they are convicted? What does this mean for my family? And - perhaps more pressing - what do I do now? Taking quick, effective action is essential for protecting your spouse and ensuring they get the criminal defense they need. Here are some important first steps to take when someone you love has been arrested for committing a crime in Will County.
Encourage Your Spouse to Remain Silent
People who have been arrested often believe that they can explain themselves out of a situation and that the arresting officer or jail employees will be reasonable if the arrestee is friendly and polite. Unfortunately, this is just not true - and everything your spouse says may be used against them later on. As soon as you speak to your spouse, encourage them to stay quiet and only talk to an attorney about their case.
Post Bail
There are many reasons to get your spouse out of jail quickly, even if you are upset with them. The more time your spouse spends in jail, the greater the chance that they could say something that might hurt their case. Jails can record inmates in many different situations, including when you meet with them. Do not talk about your spouse's case on the phone or in person at the jail. To post bail for your spouse, you will need to go to the Will County Adult Detention Facility's Bond Lobby and pay for bail using cash or credit card.
...