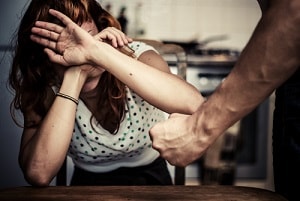 Domestic violence is one of the most serious misdemeanor criminal offenses. As does society, courts look down on those who assault and batter a current or past romantic partner, a family member, or a household member. There are stereotypes attached to a domestic violence conviction that may close off educational or career opportunities. You may suffer severe collateral consequences far beyond any judicial sentencing imposed.
Those who are convicted of offenses related to domestic violence may be incarcerated for up to a year - or more, if domestic violence is charged as a felony - in addition to being fined and placed under the close supervision of a probation officer. The consequences can be severe and life-altering considering the circumstances under which many are arrested. Police officers may respond to a chaotic scene and errantly arrest someone who was not the aggressor. If you are facing domestic violence charges, the importance of reaching out to a qualified attorney as soon as possible cannot be understated.
Multiple Paths to Dismissal or Acquittal
A variety of legal strategies may be employed in the defense of a domestic violence defendant. Defense strategies that may result in dismissal or acquittal can include:
...