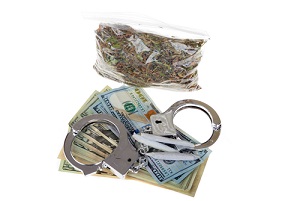 Even though individuals in Illinois can now purchase marijuana from licensed dealers, grow up to five plants on private property, and own up to 30 grams of marijuana, it is still illegal to privately sell marijuana or own it with the intent to deliver. Illinois has not relaxed its penalties for drug crimes that involve marijuana, and, if anything, prosecutors tend to go after these cases more harshly now. If you have been charged with unlawful marijuana possession, it is important to take these charges seriously and contact a criminal defense attorney right away.
Why Is Delivering Marijuana Privately Still Illegal?
Whether you view the restriction of private marijuana sales as a cynical tax grab or the state of Illinois simply protecting its citizens from unsafe substances, private marijuana sales are still illegal. Even selling a small amount to a friend or possessing an otherwise legal amount with the intent to sell it is illegal.
How Can Police Prove I Was Planning to Sell Marijuana?
While you may be tempted to simply argue that you owned the marijuana legally without intending to sell it, the strength of the prosecution's case against you will depend on what other objects were found with the marijuana. It would be difficult to argue that you were sorting marijuana into small plastic bags weighing exactly an eighth of a gram for your own personal use. Having a drug scale, large amounts of cash in your home, or a person testifying that they were going to buy marijuana from you could also bolster the state's case.
...