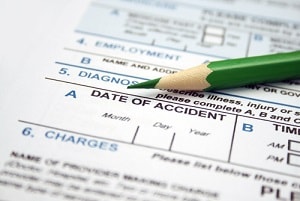 To put it plainly, workers' compensation is there to help injured workers when they need it most. Compensation for a work-related injury is often used for medical expenses, lost wages, and even total disability if the injury was severe to the extent that the injured person became disabled because of the injury. Thankfully, the Illinois Workers' Compensation act mandates that employers provide workers' compensation insurance to their employees.
However, like many other government programs, the process for obtaining workers' compensation can be difficult and highly complex. As a result, making a mistake when filing your claim can be easy. To ensure that no errors are made, contacting, and working with an experienced workers' compensation attorney is essential to ensuring the process is as smooth as possible.
What Mistakes Do People Make When Filing Their Claim?
Making a mistake during the workers' compensation process is an excellent way to derail your claim. Besides not hiring an attorney after their work-related accident, the first mistake people often make when filing for workers' compensation is failing to receive medical treatment for their injuries promptly. If you delay getting treatment for your injuries, the insurance company will likely argue that your injury could not have been that serious if it did not require prompt medical treatment. So get treatment as soon as possible.
...