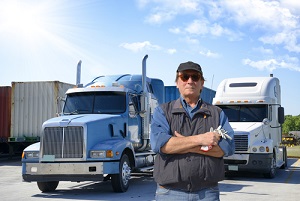 Commercial drivers are a crucial part of the American economy, especially in a world where Covid and other challenges prevent easy or regular access to stores. More people than ever are doing the majority of their shopping online, and the significant supply disruptions that occur when truckers are overworked or unavailable attest to the importance of these jobs.
Although commercial driver's license (CDL) holders are essential to helping our daily lives continue normally, they are human just like everyone else and sometimes make serious mistakes like drinking or taking drugs before driving. A DUI on a commercial driver's license can have serious consequences, to say nothing of what can happen when a big rig driver loses control of his truck because he is not thinking clearly. If you are facing DUI charges on your CDL, get help from an aggressive criminal defense attorney right away.
The Legal Alcohol Limit Is Lower for CDL Drivers
While the legal alcohol limit is .08 for standard drivers and even for Uber and Lyft drivers, CDL drivers are restricted to a blood alcohol limit of just .04. For drivers, especially female drivers, this can be as few as two drinks. This means that even if a driver does not feel drunk, he or she may still be over the legal limit for CDL drivers.
...