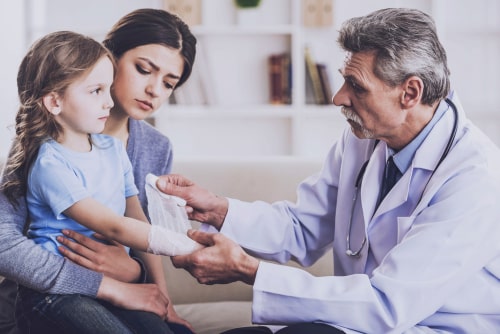 Many people are afraid of getting into a car accident. Many parents are more afraid of their children being in an accident than themselves. If your children were in the car with you when you were hit by a careless driver, their needs are likely your top priority, even if you were also hurt. Just as you have certain rights related to compensation, your children do as well. Children tend to spend more time on the roads during the school year as they are transported between school, extracurricular activities, and home every day. The time just before school and just after school can be dangerous merely due to the high level of traffic. Mornings in particular may pose a higher risk of accidents, as parents are often both tired and in a hurry during morning drop-off. If you are involved in a car accident with your children, it is important to speak to an attorney promptly. You will likely need to be the one to take legal action on their behalf.
Steps to Take if Your Child is Hurt in a Car Crash
No parent wants to see their child get injured in an auto accident. Even if you are a very safe driver, you cannot account for what careless drivers around you may do. Steps to take if your children are injured in a car accident include:
Seek medical care - Children may be in shock after a car accident and unable to tell you whether they are hurt. Adrenaline can prevent a child from noticing physical pain until they are able to calm down. It is best to take your child to receive urgent medical attention if they have been involved in a car accident. It is likely appropriate to call 911 if you are not sure whether your child's injuries could be serious.

...