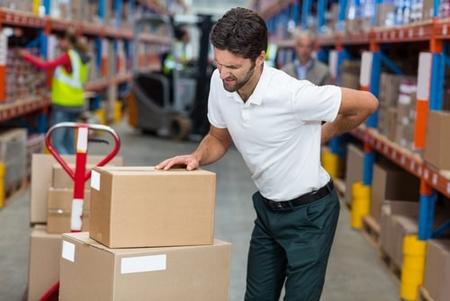 Following an injury at work, you may find yourself worrying about the time—and wages—lost at work, on top of the physical effects you will have to deal with. Even small injuries on the job can turn your whole life upside down, making simple daily tasks appear extraordinary.
Accidental injury can occur at any time, to even the most diligent workers, and the Illinois Workers' Compensation Commission recorded nearly 38,000 injuries between 2015 and 2016. Topping the list was the category "Overexertion and bodily reaction," representing an astonishing 40 percent of all recorded injuries. However, it might not always be readily apparent what types of injuries fall into this category of overexertion and bodily reaction. Below is an explanation of this type of workplace injury and how it applies to seeking workers' compensation benefits.
Does My Injury Fall into This Category?
The name "Overexertion and bodily reaction" is not really descriptive enough for a category which applies to more than one third of injured workers and might leave you confused after your workplace injury.
...