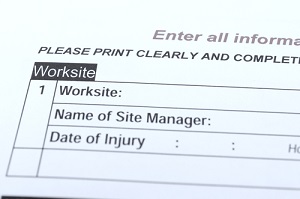 When someone is seriously injured or has ongoing health issues, their ability to go to work every day can be threatened. Unfortunately, injury and illness can result in job loss and the disastrous consequences that come with it - unpaid bills, food insecurity, and even homelessness. Fortunately, there are options to replace your income if you are unable to work due to serious illness or injury: Social Security Disability (SSD) and workers' compensation benefits. Although these are similar, they are not the same and it is important to understand the difference between the two, especially if you sustained a work-related injury that has kept you from earning a paycheck.
What is Workers' Compensation?
Nearly all Illinois employers are required to have workers' compensation insurance, which allows employees to receive benefits after a workplace-related injury or illness. The upside to workers' compensation benefits is that, in most cases, workers are eligible for workers' compensation benefits even if they were at fault for the injury or illness. The downside is that workers' compensation usually shields employers from lawsuits after an employee has been injured or made ill through no fault of their own. Workers' compensation can cover medical expenses, lost wages, and sometimes even job training if the employee is unable to return to their former profession.
What are Social Security Disability Benefits?
While workers' compensation benefits protect employees who are injured on the job, SSD is meant to cover long-term injuries and illnesses that are debilitating enough to keep someone out of work no matter how the person was injured or became ill. SSD benefits are provided by a federal program, rather than a state program; to qualify, a SSD recipient must be unable to do work they did before their injury or illness, and unable to perform any other type of work. SSD benefits are difficult to receive because the definition of disability is quite strict, but having an attorney with experience handling SSD denials and appeals can help you successfully obtain benefits, even if you have unsuccessfully applied in the past. You may even be able to obtain both SSD and workers' compensation benefits at the same time.
...