Talking to Insurance Companies After a Personal Injury Accident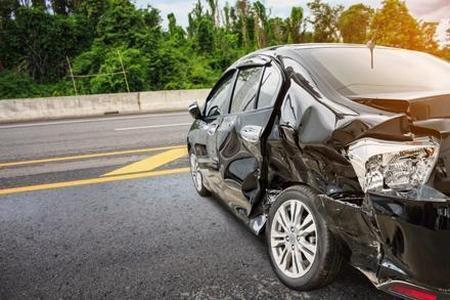 The most important person to speak to after you have been injured in a personal injury accident is your doctor. For many reasons, seeking and obtaining the appropriate medical treatment should be of paramount importance after you have been injured. However, if your injuries have been caused by another person, that person's insurance company is going to seek to take your (usually recorded) statement as soon as possible. This initial communication can determine how much of your health or other expenses the company will cover. You should think twice before speaking to the adjuster immediately after your accident.
The goal of an insurance adjuster is to get you to admit complete or partial fault or downplay your injuries so that the company can save money. That is why the insurance company may contact you immediately after a vehicle accident or other injury. This is commonly when you are least prepared to talk to them. There are several reasons why you should not conduct a recorded interview with an insurance adjuster without consulting your personal injury attorney: First, if an insurance adjuster calls you the day of (or the day after) your accident, you may honestly answer that you do not feel injured. Unfortunately, it is common not to notice some of your injuries until a couple of days after the incident. Once the adjuster has your statement on record, the insurance company can use it against you when determining your claim. Furthermore, even when you know you have been hurt after an accident, you will not know the full extent of your injuries until after seeing a medical professional. You should not speculate about your injuries–your statement may contradict your official diagnosis, creating confusion. You may also find yourself mentally or emotionally vulnerable in the hours and days after an accident. You have suffered through a traumatic experience that may prevent you from thinking clearly. You do not want to be held accountable for statements you made when you were upset or exhausted.
Many insurance adjusters present themselves as being personable and sympathetic during conversations, and in fact, many of them are. However, some adjusters may try to pressure you into giving an immediate statement, saying that it is needed to start your claim. This is not true, and, in fact, your claim is best served by waiting to confirm your diagnosis and the medical treatment that is necessary. It is more important for your claim to accurately cover your medical needs than to rush into the processing of that claim.
The insurance adjuster cannot force you to say anything or record you without your permission. You should respond to immediate phone calls by saying that you need time to consult with your attorney before making any official statements that may affect your claim. You should then talk to an experienced attorney about your case.
Thomas Polacek practices in the area of personal injury for McNamara Phelan McSteen, LLC. He has tried both civil and criminal cases in Illinois and Missouri, as well as in Federal District Court. He has been a successful trial attorney for over 25 years, and he prides himself on keeping his clients well-informed throughout the litigation process. MPM encourages anyone who has been injured through another's negligence to contact Tom for a free consultation as soon as possible so that he may review your case and provide you with the proper direction to proceed with your claims.