Pain and Suffering as Damages in an Illinois Personal Injury Case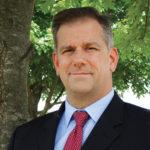 In Illinois, a person is liable for an accident in which that person was negligent. Where a person has been injured as a result of the negligence, the negligent person is obligated to make financial payment to the injured one. Among the damages for which the negligent party is responsible is a category commonly referred to as "pain and suffering."
While it is fairly simple to add up the money spent and money lost for things like medical bills and lost income, there is no precise way to put a dollar figure upon the injured party's pain and physical suffering. The Illinois Pattern Jury Instructions define pain and suffering as "The pain and suffering experienced [and reasonably certain to be experienced in the future] as a result of the injuries." This leaves the determination of the value of pain and suffering damages greatly to the discretion of a jury or other finder of fact.
Damages include both pain and suffering experienced to date, as well as pain and suffering reasonably certain to be experienced in the future. However, "reasonably certain" does not necessarily require expert medical testimony. The dollar value of damages for pain and suffering is not necessarily related to the amount of medical bills incurred, thus giving a jury wide latitutde in assessing damages for pain and suffering. Generally speaking, damages for pain and suffering are limited to the time the injured person is conscious, as an unconscious person does not suffer pain because the mind is not conscious of the body's condition. It is also important to note that a jury is not required to make an award for pain and suffering at all, even where it awards damages for pain-related medical expenses. It is therefore very important to present solid and credible evidence of the injured person's pain and suffering, as well as to make a persuasive argument that such damages should be awarded for that person.
An experienced trial attorney will help the injured party in evaluating and calculating the value of their damages, based upon the specific facts of their case. This is crucial in responding to settlement proposals and, if settlement is not possible, in preparing the client and the evidence for trial. If you have been seriously injured due to the negligence of another, it is important that you seek counsel from an experienced injury attorney.
Thomas Polacek practices in the area of personal injury for McNamara Phelan McSteen, LLC. He has tried many civil and criminal cases to verdict in Illinois and Missouri, as well as in Federal District Court. He has been a successful trial attorney for over 25 years, and he prides himself on keeping his clients well-informed throughout the litigation process.
MPM encourages anyone who has been injured in a car accident, by falling, or in any way through another's negligence to contact Tom for a free consultation as soon as possible so that he may review your case and provide you with the proper direction to proceed with your claims.