Independent Medical Examinations under the Illinois Workers' Compensation Act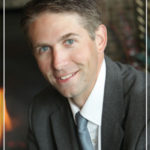 When injured while working in Illinois, you are entitled to the all the protections offered under the Workers' Compensation Act. Section 12 of this Act allows the respondent (your employer) to send you for an examination by a non-treating doctor. A respondent will use this examination to determine if you should continue to receive benefits, such as payment of medical bills or temporary total disability payments. Before heading into this type of exam, there are some things you should know.
A respondent has a right under the Act to send you to an independent medical examination, (IME), provided that they pay for your reasonable expenses of attending the examination. This usually means paying for mileage and a meal, but depending on the circumstances, could involve arranging transportation or compensating you for having to miss work. These expenses and arrangements should be provided to you before the exam takes place. Notice must also be given and it must be reasonable. Once notice is given, if the appointment needs to be rescheduled, this should be communicated to the respondent so that a non-appearance fee is not generated. While attendance at this appointment is mandatory, you do have some say as to when it should occur.
The doctor's role is to provide the respondent with medical opinions and answers to the case-specific questions asked of them. The doctor will not provide any medical treatment but will rather conduct an evaluating examination. In addition to the in-person examination, an evaluating doctor will also probably be reviewing your prior medical records, films, reports and medical histories. After the examination a report will be generated answering the respondent's questions. A copy of this report is available to you upon request.
While these doctors are supposed to be independent, the reality is that a great many of them are paid extremely well by the respondents so that they can obtain a reason to deny your claim or minimize the benefits paid to you. There are some truly independent doctors out there, but unfortunately many IME doctors are merely agents of the respondent. If you are sent for this exam, this means that the respondent is either trying to look for a reason to deny your claim or to deny further treatment. Often times, the doctor provides an opinion that your injury could not have occurred in the manner that you claimed or that the treatment being recommended is not related to the initial work injury.
The best thing that you can do if provided with an IME notice is to make sure that you speak with a qualified attorney who can to guide you through the process. If this examination has already occurred and an adverse opinion is generated, then your case may be denied and the respondent will no longer provide benefits to which you may be entitled. If you find yourself in such a scenario, don't despair. There are a number of things that can be done to force benefits to be paid and to make sure that you receive every benefit under the Act. The sooner an attorney is involved, the better chance there is of your receiving these benefits.
Brian Cichon has been practicing law in Will County for over 20 years. He handles a variety of legal issues, including workers' compensation. Brian's primary goal in any legal dispute is to make sure that the solution is the best possible one for his client. He always seeks a practical, cost-effective outcome, and where litigation is necessary, he is ready to fight for his client's rights.