Changes in Illinois Family Law for Maintenance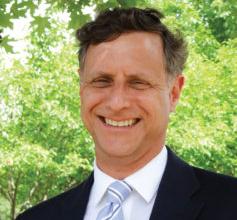 The Illinois legislature has amended the Illinois Marriage and Dissolution of Marriage Act, effective June 1, 2018. Specifically, the Act's maintenance (or alimony) provisions have been modified.
The maintenance provisions are now applicable to marriages in which the total gross income of the parties is less than $500,000. This provision replaces the previous maximum amount of $250,000.
The maintenance guidelines now apply to parties whose income totals up to $500,000. Before, if the total annual gross income was above $250,000, the Court was not constrained by the legal guidelines for deciding whether maintenance should be awarded from one spouse to another, and, if the judge did decide maintenance should be awarded, he or she could devise an amount that was appropriate, (and a duration of payment), without having to follow a fixed calculation for the amount or the duration.
The new legislation also changes the way the suggested duration of maintenance is calculated based on the length of marriage prior to the filing of a divorce petition. The new law now fine-tunes the durational period by giving courts additional guidance and breaking down the calculation to be used into smaller time periods.
John Rossi is a partner with McNamara Phelan McSteen, LLC. He has been practicing in the field of matrimonial and family law for over two decades, and acts as an appointed mediator for Will County family mediations. He also acts as a court-appointed guardian ad litem, and is an experienced real estate and probate attorney. Contact John for a consultation regarding your rights under Illinois matrimonial law.