Statute Update: Changes for Illinois Bicyclists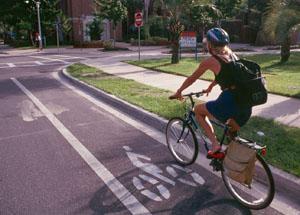 Bicyclists in Illinois can now put a red tail light on the rear of their bike, instead of, or in addition to the traditional red reflector. Bicycle groups laud the new law as a recognition of changing technology, which will provide for greater visibility, and thus greater safety, for bicyclists on the road.
Two other new bicycling laws took effect in Illinois as of January 1, 2018. One allows motorists to pass a bicyclist on the highway in a no-passing zone. The other recognizes riding a bicycle on a highway shoulder as a legal practice.