Will County Medical Malpractice Lawyer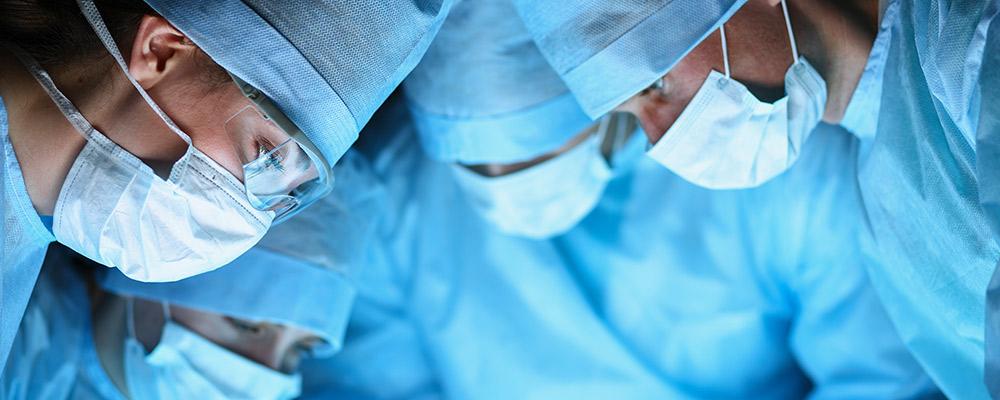 Attorney for Surgical Error and Hospital Negligence Lawsuits in Kendall County and Grundy County
A person's health can be their most valuable asset. Accordingly, U.S. healthcare professionals are held to the highest standards of trust and knowledge. Yet, thousands of times per year, medical professionals fail to live up to expected standards of care, resulting in personal injuries and wrongful deaths that would have been prevented.
At McNamara Phelan McSteen, LLC, we have seen the effect that medical errors can have on the life of a family. A birth injury or childhood diagnostic error can leave a family struggling to pay for lifelong therapy and equipment for a disabled child. The premature loss of a parent or spouse due to pharmaceutical or surgical error can be heart-breaking.
If you suspect that a medical error may have cost you or a loved one unnecessary pain and suffering, you may have difficulty proving it. You will need a skilled lawyer on your side to help you break through the barriers that hospital attorneys and malpractice insurers may put in your way. Our attorneys will fight tenaciously for you to receive compensation that will help your family survive the traumatic experience of medical malpractice.
Medical Negligence and Errors in Kendall County
Not every case of birth injury, death in surgery, or drug reaction is due to medical malpractice. However, there are professionally-accepted standards of care for most major medical conditions and emergencies which, if not adhered to, can result in unnecessary injury or death. Review of hospital and individual patient records by a qualified medical specialist should be able to reveal whether medical errors or negligence were a factor in your case.
A skilled medical malpractice lawyer at McNamara Phelan McSteen will work with renowned medical experts to carefully examine the details of your case. If there is evidence of malpractice, we will fight for you to receive the maximum compensation for medical errors such as:
Obstetrical errors affecting a fetus or newborn

, such as failure to respond to and properly treat oxygen deprivation during birth, which can result in cerebral palsy or other brain injuries.

Labor and delivery errors affecting a mother, such as failure to treat hemorrhage resulting in maternal death.
Surgical errors, such as anesthesiology errors or errors in performing common emergency surgeries such as appendectomy or gall bladder removal.
Diagnostic errors, such as failure to correctly diagnose a disease or delayed diagnosis, which may result from failure to order an appropriate test.
Pharmaceutical errors, such as prescribing a drug contraindicated for a category of patient or administering the wrong drug or dosage of a drug.
Illinois Statute of Limitations for Medical Malpractice Lawsuits
Illinois law requires a medical malpractice claim involving an adult patient to be filed within four years of the date that a medical error was made and within two years of the date that the claimant knew or should have known about the resulting injury.
A claim of medical malpractice involving a minor patient (under age 18) must be filed within eight years of the date that a medical error was made and before the patient turns 22.
Obtain Compensation for Medical Malpractice in Will County
If you suspect that a loved one has been injured and killed as a result of medical error or negligence, seek advice from a knowledgeable medical malpractice lawyer. Contact the Joliet office of McNamara Phelan McSteen, LLC at 815-727-0100. We handle personal injury cases for clients in Cook County, DuPage County, Grundy County, Kankakee County, Kendall County, and Will County.